State demands feds speed up cleanup of leaking radioactive tank at Hanford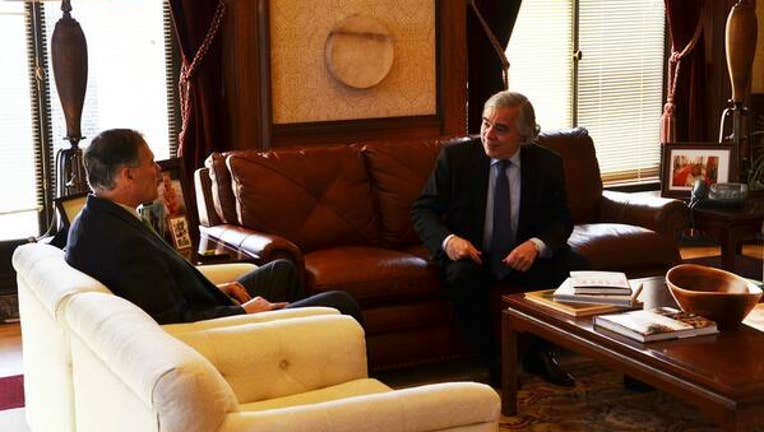 article


OLYMPIA, Wash – The state has ordered the federal government to begin removing radioactive waste from a leaking tank at Hanford a year and a half before the feds themselves planned to begin.

The Department of Ecology issues an Administrative order Friday requiring the pumping to start September 1st of this year.

Tank AY-102 was confirmed to be leaking into its secondary containment in fall of 2012.  Since that time the state and the feds have been negotiating cleanup.  However after months of talking, the state now says it is convinced the feds aren't willing to begin the waste removal in a timely manner.

Ecology Director Maia Bellon said the feds must move in the most aggressive manner possible to protect public health and the environment in this situation.

"Waiting another two years, at best, to initiate actions to address this hazardous condition is neither legally acceptable nor environmentally prudent," said Ecology Director Maia Bellon. "The state cannot afford further delays on removing waste from this tank."

Bellon said the feds must also submit a new evaluation of the integrity of the secondary containment system within 90 days, take monthly samples of the liquids from the tank's detection pit, conduct weekly video inspections as well as begin removal of solid waste by December 1st 2015.

The state wants complete removal of enough waste to allow for an inspection to find the cause of the leak by December 1st 2016.

Bellon says if the feds do not comply the state will begin levying fines.