State continues pulling torched vessels from Shelter Bay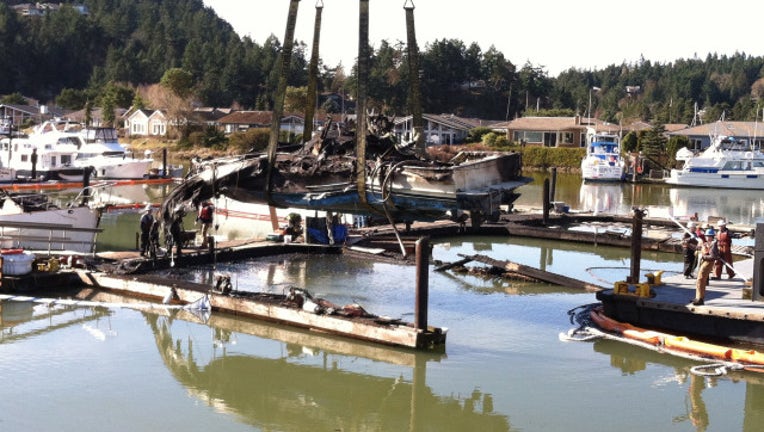 LAC CONNER, Wash – Dept of Ecology crews worked to pull a 5th and 6th sunken boat out of the water at Shelter Bay Tuesday after a devastating fire torched at least 7 vessels Friday.

Wednesday crews will be back at the marina working on cleaning up the final boat in the area which was damaged, but did not sink.

The fire broke out on a single boat and quickly spread to others. Firefighters said one of the burning boats broke loose form its moorings, and drifted to another dock which spread the fire even more.

Nobody was hurt and officials say there doesn't appear to be damage to wildlife.


Photo courtesy of Dept of Ecology


Crews also placed booms and absorbent pads on the water to recover fuel after discovering skimmers were ineffective.

Damage is estimated at more than $1 million. The cause is still under investigation.