Starbucks makes political push on fiscal cliff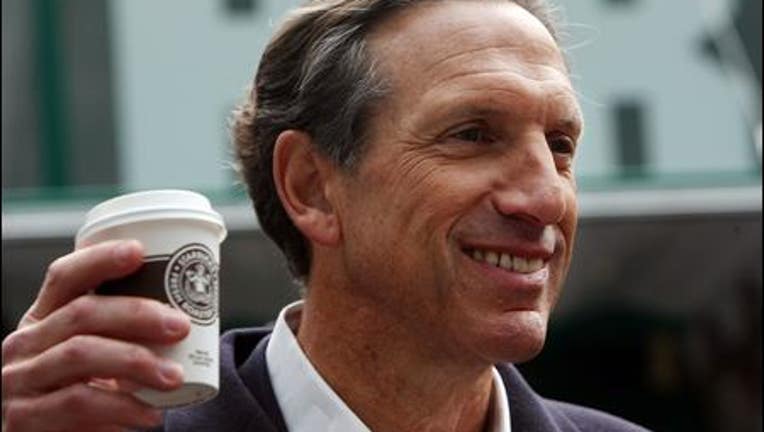 In a letter to Starbucks employees made public on Wednesday, Chief Executive Howard Schultz asked employees at its approximately 120 D.C.-area stores to write "Come Together" on coffee cups when serving customers on Thursday and Friday.

"Rather than be bystanders, you and your customers have an opportunity -- and I believe we all have a responsibility -- to send our elected officials a respectful but potent message, urging them to come together to find common ground," Schultz wrote.

Last week, Congress and President Obama broke for the Christmas holiday still far apart on a plan to address widespread tax increases and automatic government spending cuts starting next week. Both sides are due back by Thursday and have vowed to make a final attempt.

To read the complete CNN story, go here.