Starbucks fights back as breakfast wars rage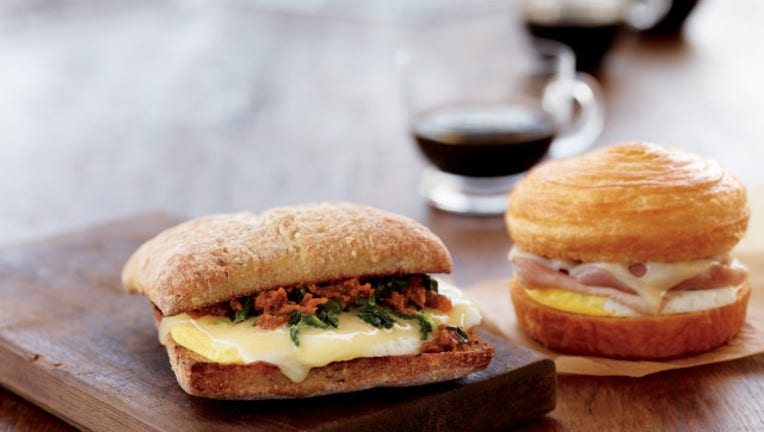 article


SEATTLE – Starbucks debuted four new breakfast sandwiches Tuesday including a 230-calorie English muffin breakfast sandwich.

The new morning meals are in direct response to revamped breakfast choices at competitors like McDonalds, Burger King and even Taco Bell.

More than 50% of Starbucks's sales are made before 11:00 a.m. reports Business Week and while coffee is the obvious draw, breakfast items are a big part of the business strategy.

The new sandwiches include: ham and swiss on a croissant, sun dried tomatoes and cheese on a chibatta, egg and cheddar on toast and that lower calorie egg white, bacon and cheese on English muffin option.

Starbucks now offers 8 breakfast sandwich options for customers.