Standoff in ends with a deputy shot, suspect dead


SPANAWAY -- A SWAT team was called out to a storage facility on Mountain Highway E. in Spanaway just after 4:30 p.m. Tuesday.

Even before Pierce County sheriff's deputies arrived at the Garage Plus Storage facility, they knew the suspect, Chase Houston, could be dangerous.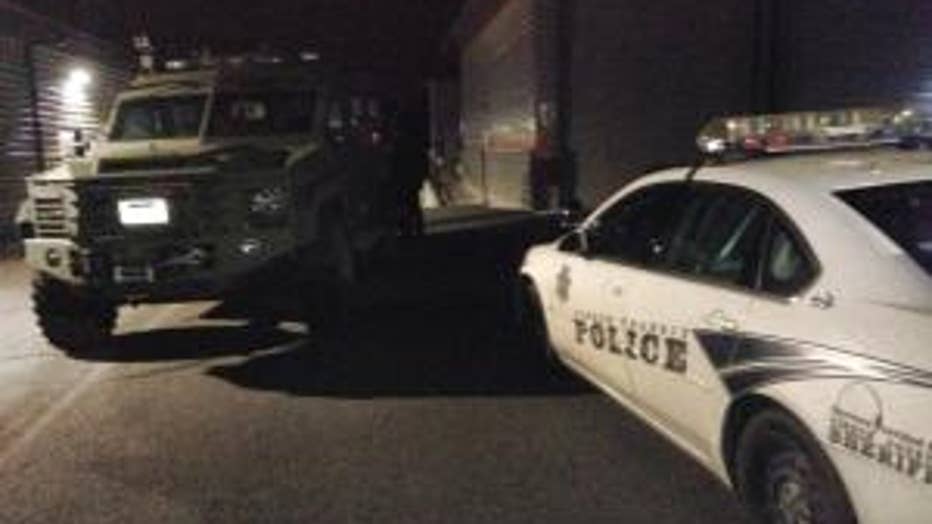 "We received multiple calls that they feared he was a danger to himself and was going to hurt others and that he had the means to do it and when we got out here, it was immediate that our deputies knew he was armed and was not going to be cooperative and that's when we called the SWAT team," Pierce County Sheriff's Department detective Ed Troyer said.

In fact, investigators say, Houston was heavily armed with two assault rifles, at least one handgun, ammunition and body armor.

When cops arrived, they say Houston opened fire, striking a deputy in the chest.  Fortunately, the bullet bounced off the deputy's bulletproof vest and then struck him in the arm, causing only a bruise and some abrasions.

As officers returned fire, Houston barricaded himself in the storage unit where police say he was living. Once the SWAT team arrived, negotiators were able to talk to Houston but he wouldn't come out so they decided it was time to go in.

"Earlier he was responding and he was communicating with us.  That stopped, so they wanted to get in there to see if he was hurt or to see if he was attempting to get out -- but when they made entry they found him right inside the door," Troyer said.

He was dead with a handgun by his side, Troyer said.

One look at his Facebook page, friends say, and it was obvious he was troubled.

He talked about singing with God and made threats.

They say a recent breakup with the mother of his daughter may have set him off.

His friends were worried.

One of them commented on his Facebook page: "He is more twisted then I have ever seen anyone. Acting like he is God and everyone is possessed and talking stupid...  I hate people who throw there (sic) life away when they have a child."

Witnesses say they heard 10 to 12 gunshots, but exactly how Houston died is still unclear.

"We don't know if the rounds that killed him were the rounds coming from our guys shooting back at him or they were self-inflicted.  That's yet to be determined.  There is a handgun in there next to him though," Troyer said.

Friends on Houston's Facebook page say he also had struggled with drugs but had been doing well until the last few days when something changed.

The Medical Examiner's Office will provide a positive identification and determine if he was killed by deputies, or by his own hand.