Standing strong: Sounders' attendance numbers best in MLS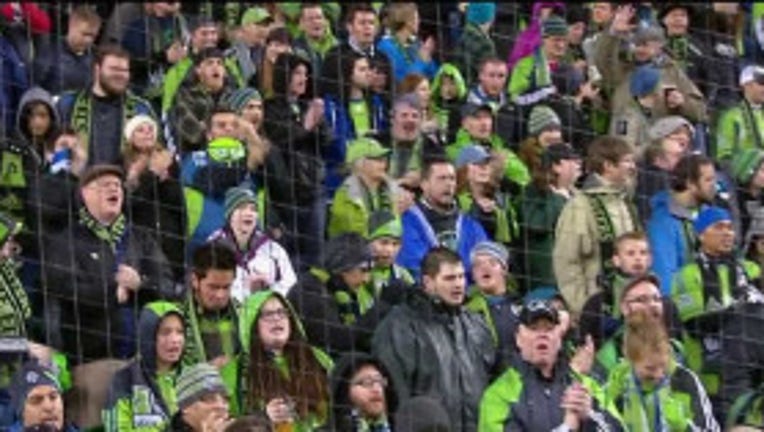 article
SEATTLE-- It's Sunday night at Century Link but this isn't football, it's futbol and the Seattle Sounders were fighting for the finals.

Outside the stadium it's an hour-long wait for a table at a local bar and seasoned vets and greenhorns talk soccer.

While some fans have favorite players, others come for the excitement of the game. No team in Major League Soccer has a better attendance than the Sounders and local business managers are happy to watch the sea of green.

"Sounders have a great crowd, as you can tell it's all green in here, so we're happy to have them," Kenny Jensen, Elysian's manager, said.

Outside the bar the crowd is all business, too. Some work their way up to a frenzy and others sit back and take in the experience.



"It's our first time so we're here to take our son," Kim Dowden said. "Have him enjoy this and experience the Sounders."

And what an experience it was. A crowd of 44,575 were in the stands for the final game of the Sounders season -- double the average attendance for MLS games across the country.

The Sounders won their final home game 2-1,but it wasn't enough to advance to the finals.