SPU shooting suspect's confession: I have 100 percent hatred for the world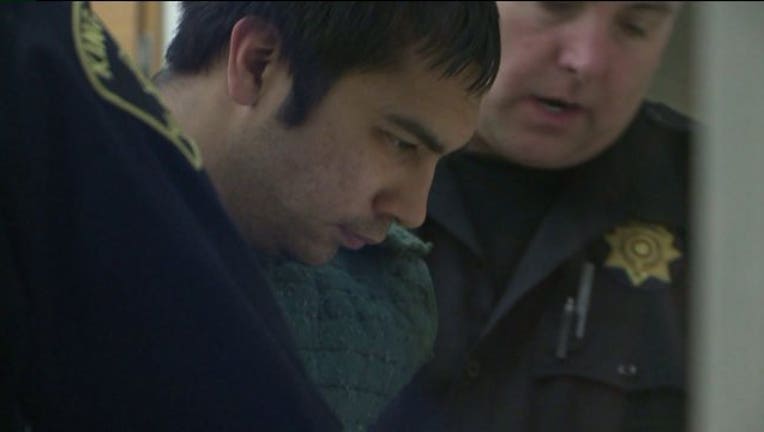 SEATTLE - The man who went on a shooting rampage at Seattle Pacific University in June allegedly told police he hated the world and was ready to kill as many people as possible.

Q13 FOX News obtained a videotaped confession of Aaron Ybarra on Tuesday. Ybarra, 26, opened fire at SPU, killing one student and wounding two others on June 5, 2014, police said.

In the videotaped confession provided by the Seattle Police Department, the shooter doesn't hold back. Ybarra says the urge to kill people was "unstoppable, like a freight train with no conductor."

Ybarra has pleaded not guilty in the shooting. He is expected to use the insanity defense.

During the interrogation you see Ybarra still trying to wipe away pepper spray.

"I was trying to hold two people hostage just to have a little fun," Ybarra said.




Ybarra told detectives he was diagnosed with transient psychosis and suffered with OCD since he was 13 years-old. He says he first struggled with evil feelings years ago when his parents took away his bedroom furniture.

Ybarra said he stopped taking his medications months before the shooting spree.

Fueled by what he calls hatred for the world, he randomly picked his victims walking onto SPU's campus with a shotgun, he told police.

"I packed 75 rounds of ammunition because cause I thought I was going kill and injure more people," Ybarra said.

Prosecutors say the bullets first hit and killed 19-year-old Paul Lee outside Otto Miller Hall. A girl standing close by escapes the shooter's aim when Ybarra's weapon jams.

"She hesitated for about 5 seconds from being shocked," Ybarra said. "And then she took off running while I was trying to pull the trigger."

Then he says he went into the building coming face to face with two more students.

"Stay calm, I don`t wanna have to hurt you," Ybarra recalled saying. "He said 'okay' he looked a little shocked because uh, I had a gun in my hand."

He turns the gun away from that student instead, firing at a girl walking down the stairs.

"I shot her," Ybarra said. "Yeah. I think it was in the arm and she screamed,"

His weapon jams again, giving student John Meis the opportunity to confront and disarm the shooter.

"I had to give that security props," Ybarra said. "He was pretty brave. Well I did have, I did have a dysfunctional barrel."

The shooter says he toured the campus twice, methodically planning out his attack that was supposed to end with a suicide.

"I was lonely growing up," he said. "I felt like I started to become psychotic or something cause I noticed I had been living in fantasy than reality."

Ybarra continued.

"Hundred percent hatred towards the world. Towards everyone, I threatened to massacre the local bar once cause I just wanted everything and everyone to die," Ybarra said.

Eventually he started to idolize mass shooters especially the ones responsible for Columbine.

"He just made everything so exciting," Ybarra said. He made hate so exciting," Ybarra said.

Towards the end of the interrogation when a detective asks the shooter if he still felt the hate. Ybarra said yes.