SEATTLE -- Get out and enjoy today!  It'll be sunny and mild, with highs near 60 or into the low 60s.  Tomorrow we'll see clouds increase and rain returns late in the day.  Highs will be cooler, in the mid 50s. Friday looks rainy and it gets breezy too.

The weekend could be dry, but there are a few weak systems coming through that could drop a bit of rain.  Mainly though, it looks partly sunny with highs near 60.

More likely a little rain falls overnight Sunday into Monday morning. Then we dry up on St. Patrick's Day.  It'll be cooler, with highs in the low 50s.  Next Tuesday looks dry.

Viewer photos of the day . . .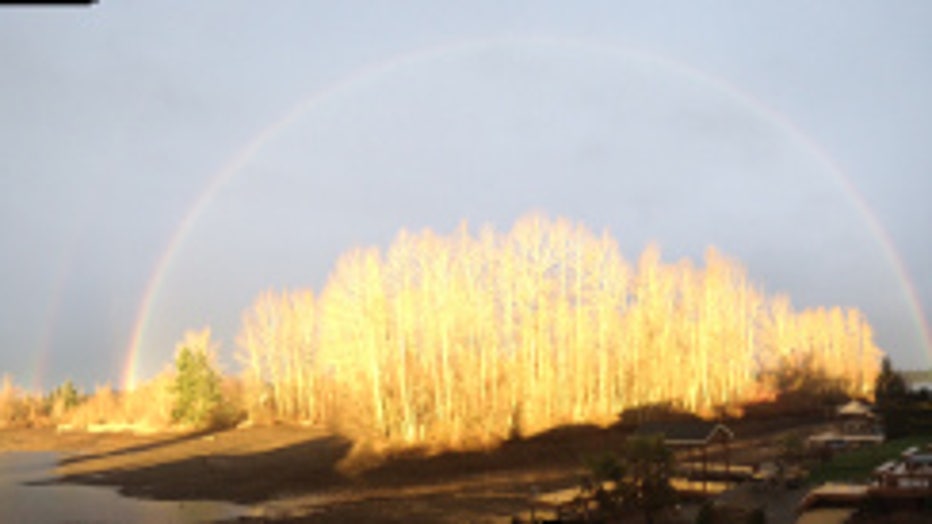 Glorious rainbow with sun-lit trees. From Melissa at Lake Tapps.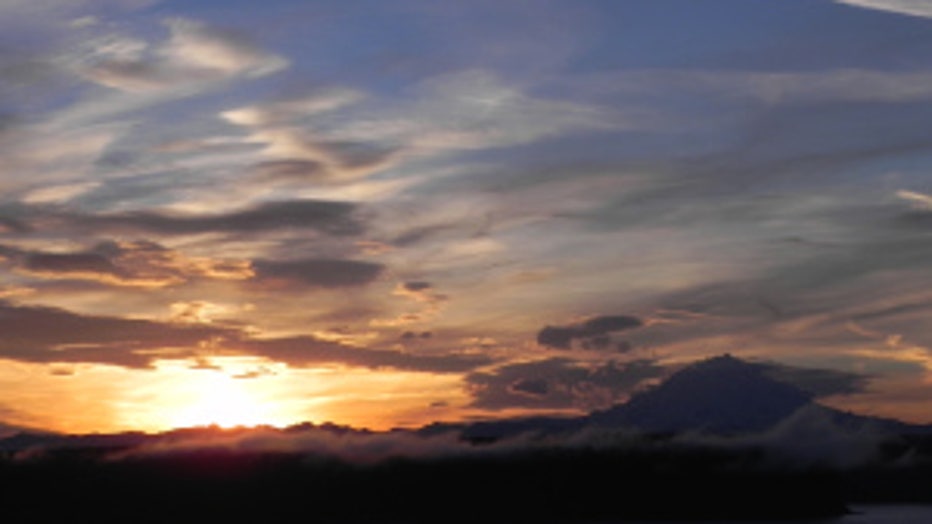 Cloud play at sunrise over Mt. Rainier. From Robert on Anderson Island.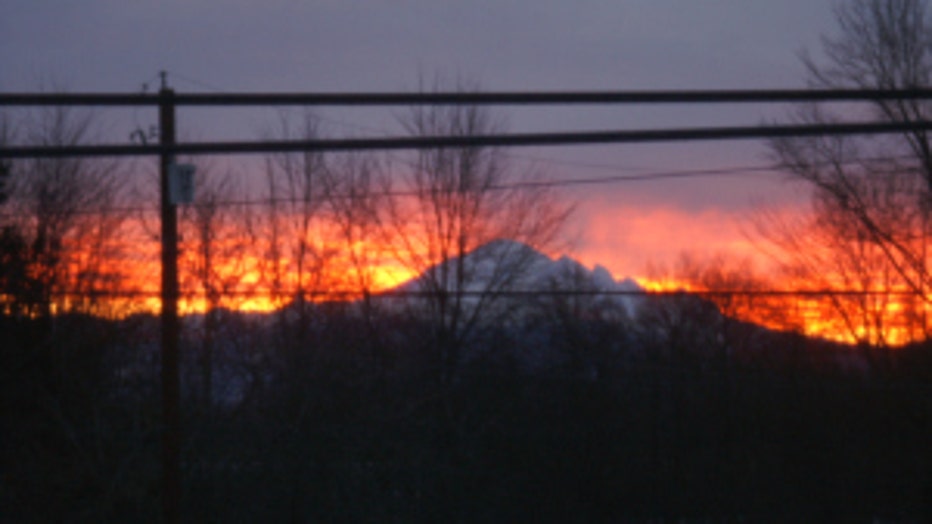 Sunrise over Mt. Baker. From Jeff in Ferndale.