Spotty showers water May flowers


[trib_ndn vid=24824497]

SEATTLE -- A trough of low pressure over the area will kick up occasional spot showers today, but we should get a few sun breaks as well.

Temps will be mild, topping out in the mid-to-upper 60s.

Tomorrow looks pleasant - partly sunny with just a slight chance of an afternoon shower. It'll be cooler, with highs in the low-to-mid 60s.

Pretty good weather is foretasted for the May 17 Parade in Ballard. Saturday looks showery and cooler still, topping out near 60. Sunday will be mainly dry with just a few showers and temps in the mid-60s. Monday looks dry for now, but showers are possible next Tuesday & Wednesday.

And highs remain on the cool side -- low-to-mid 60s.

Viewer photos of the day . . .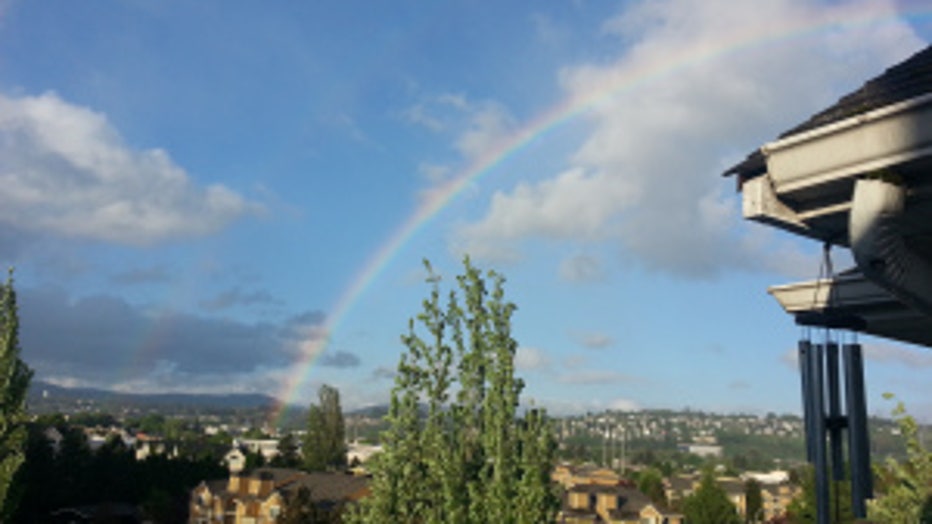 Beautiful rainbow! From Jeremy & Rick in Renton.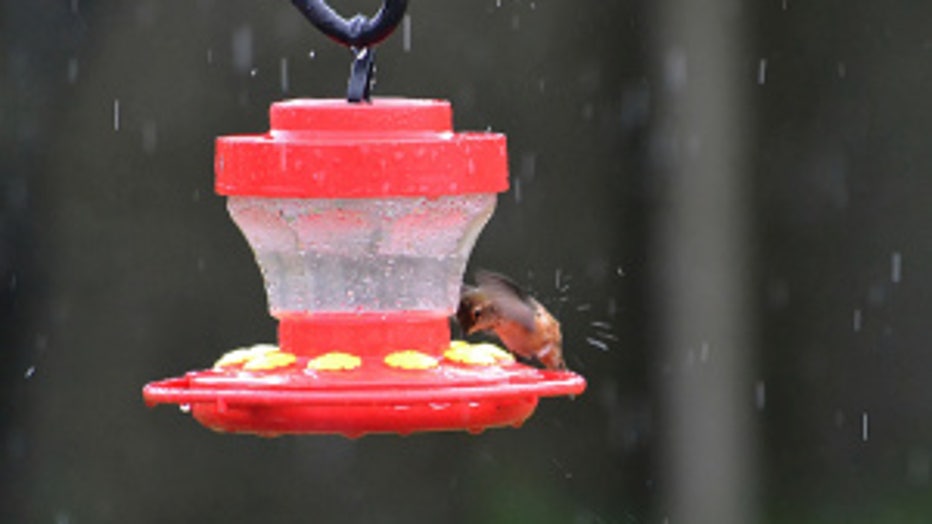 Amazing photo of a hummingbird shaking the rain off while eating. From Kathy in Spanaway.