Sports Illustrated photoshops Dawgs to look like Ducks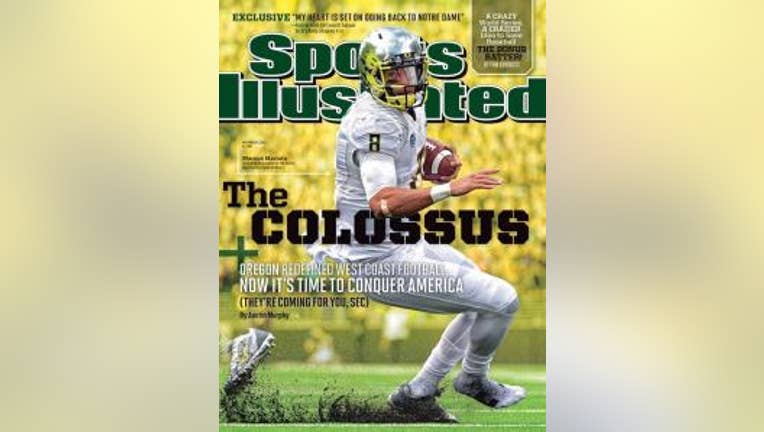 SEATTLE -- It's bad enough for the University of Washington Huskies to lose to the Oregon Ducks.

But now Dawg fans have to look like Ducks fans, too?

According to the Seattle P.I., Sports Illustrated's Nov. 4 cover features Oregon quarterback and Heisman Trophy candidate Marcus Mariota. The cover is photoshopped to make Husky fans in the stadium to appear like Ducks fans, wearing a sea of yellow.

The shot, featuring Mariota losing a shoe, was taken at Husky Stadium when the Huskies faced the Ducks on Oct. 12. In the background, fans are photoshopped yellow, a typical Ducks color.

As if the 45-24 loss wasn't bad enough, Dawgs fans.