Special SPD squad scours streets for drunken drivers


SEATTLE -- We're barely into spring, but we have already seen an alarming number of fatal accidents caused by suspected drunk drivers – it's a tragic reality Seattle Police are committed to changing.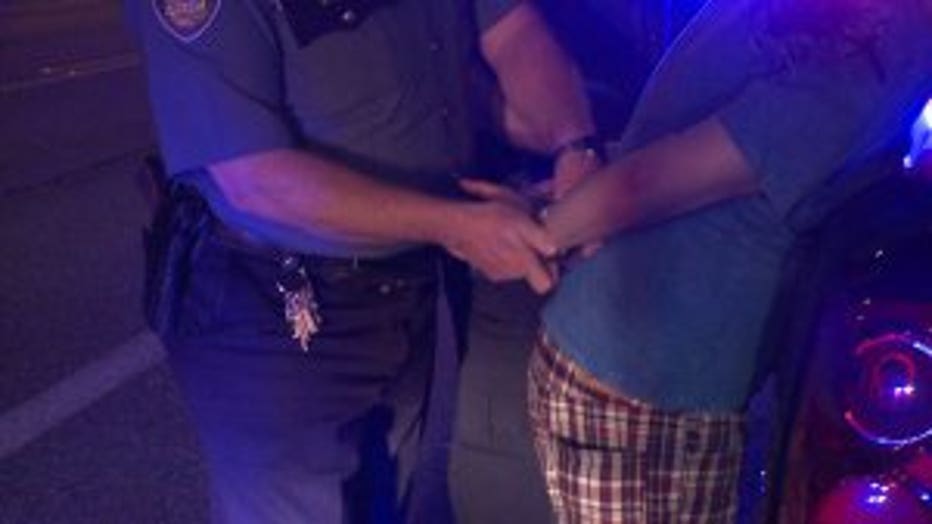 The SPD DUI squad is specially trained to identify drivers under the influence of both drugs and alcohol -- and they say their busy season is just getting started.

Seattle Police invited Q13 FOX News along for an exclusive look at their patrols.

Officer Eric Michl is an expert at detecting impaired drivers, whether they've been drinking or doing something else like drugs.

"It's how a person talks, their speech, what they smell like, what we see in their eyes," said Michl.

Callers phoned 911 saying the saw a truck hit a fence then took off, and Seattle Police quickly identified the vehicle.

The guy inside is apparently passed out, officers can't wake him up, so cops have to smash their way inside.

Police say the suspect has a prior DUI from 2003, but the open can of beer in his center console suggests he hasn't learned his lesson.

When they get him out of the truck, he can barely stand up let alone pilot a vehicle.

On the scale of DUI offenders, the guy who hits a fence then pulls over and passes out is like a bullet that didn't hit anyone.

Michl was also on the scene last month after drunken driving suspect Mark Mullan struck four people in Wedgwood, killing two and sending a mother and her baby to intensive care.

Officer Michl says until we all change our attitudes about letting people drive under the influence; more people are going to die.

"Until we as a society accept that this is not a good thing to do and we're mindful of that, I don't' see it changing," said Michl.

Since January, the Washington State Patrol has locked up 1000 suspected drunk drivers in Thurston and Pierce and nearly 1000 arrests in King County alone. In the North metro, more than 1200 were arrested in Snohomish, San Juan, Skagit, and Whatcom counties.

As for the fence-busting truck driver, he winds up at the west precinct for a breathalyzer – and he doesn't do well.

"Your breath alcohol level is a .257 and a .239," said Michl. "That's four times legally intoxicated in state law here. That's a lot of alcohol."

The suspect was too intoxicated to be locked up – so medics took him to a local hospital to sober him up.