Special needs students shine bright on cheer squad


MERCER ISLAND – The High School basketball season is in full swing. And at Mercer Island High school, the Islanders play to win.

The players get a lot of help from their fans and their cheer squad, more specifically, the Sparkle Squad.

It's a cheer squad made up of four special needs kids, who have a lot of school spirit.

"I just think it's a great idea to be able to include them in this team; it's really special and fun," said Megan Diamond, the Sparkle Squad Captain.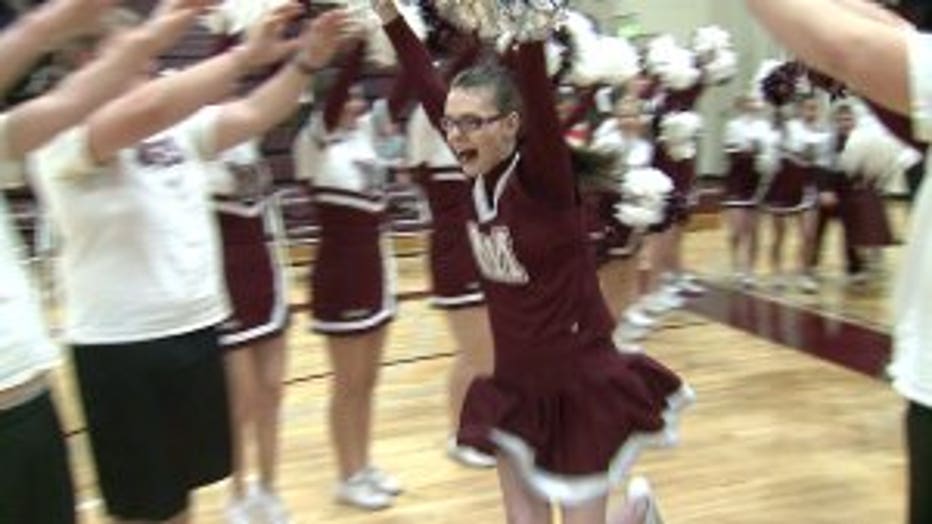 The Sparkle Squad is part of a national program called "The Sparkle Effect." The idea is to include and empower students with disabilities in cheerleading and dance programs. There are more than 100 teams across the country, five in Washington State.

Lizzy Maxwell is one of those students. She loves the Sparkle Squad and loves performing.

"I love the crowd of the assembly, and they love to watch me perform," Maxwell said.

Lizzy's dad says the squad has made a big difference in his daughter's life.

"It's great, she actually has something she fits in, something to do and that's a big change since what we had when we were growing up, so it's really cool," Bruce Maxwell said.

"We want to build on everyone's strength.  One thing all the Sparkles have is so much love and joy in their hearts; we just try to bring that out as much as we can," says Traci Brandon, the head cheer coach.n.

To learn more about The Sparkle Squad and how to start a team in our area, check out this link.