Spanaway man sentenced to life for killing wife, 11-year-old daughter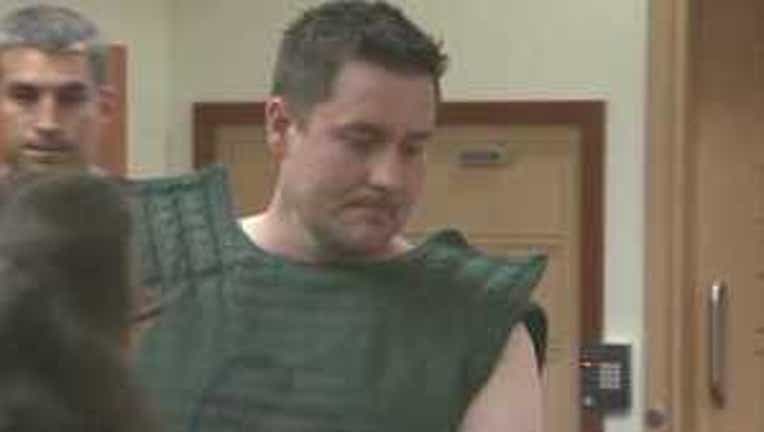 Dean Holmes, the Spanaway man charged with shooting his wife and 11-year-old daughter to death before heading through a McDonald's drive-thru, will spend his life in prison.

Holmes, 40, who pleaded guilty in November to two counts of aggravated murder in Pierce County Superior Court, was formally sentenced Friday to life in prison without the possibility of parole.

Detectives said Holmes walked into the Pierce County Sheriff's Department early morning on Aug. 29 and said he had shot and killed his wife, Kristi, 41, and their daughter, Violet, the day before.

Officers responded to Holmes' residence in the 15500 block of 20th Avenue Court East and found two people dead in the bedroom — his wife and daughter.

Detectives said Holmes told them he had shot his wife while she was sleeping about 6 a.m. Aug. 28. He then said he woke up his daughter and her cousin, who was also staying at the home.

Holmes then took the two girls in his car to the cousin's home in Auburn, where he dropped off the girl and then continued to drive around with his daughter.

Detectives said he told them he pulled the car over in Spanaway and shot his daughter while she was sleeping in the backseat of the car. He then went through a McDonald's drive-in, with his daughter still in the backseat and ordered some food. He drove home, where he placed his daughter in the same bed where his wife was and said he then drove around aimlessly.

According to The News Tribune of Tacoma, during the sentencing hearing, Kristi Holmes' father, Lee Hamilton, called Holmes "a monster" and Kristi's mother, Barbara, said the "callousness of this horrible act has ruined my life."

The newspaper said Holmes wept throughout the commentary, doubling over at times.  Given his chance to speak, Holmes said he misses his wife and daughter and is wracked with guilt. "I have to live with that pain the rest of my life. I'm so sorry."

To read the entire News Tribune article, click here.