Southbound I-5 in Chehalis will be closed until Thursday evening after a semi crash
CHEHALIS, Wash. -- All lanes of southbound Interstate 5 are blocked Thursday morning after a semi crash, and the Department of Ecology said the freeway likely wouldn't reopen until about 6 p.m.

Washington State Patrol trooper Will Finn says the driver was seriously hurt in the crash and airlifted to the hospital. The extent of his injuries are unknown.




Southbound traffic on I-5 is being diverted onto Chamber of Commerce Way.

A photo from the scene showed a semi on its side with a mangled cab.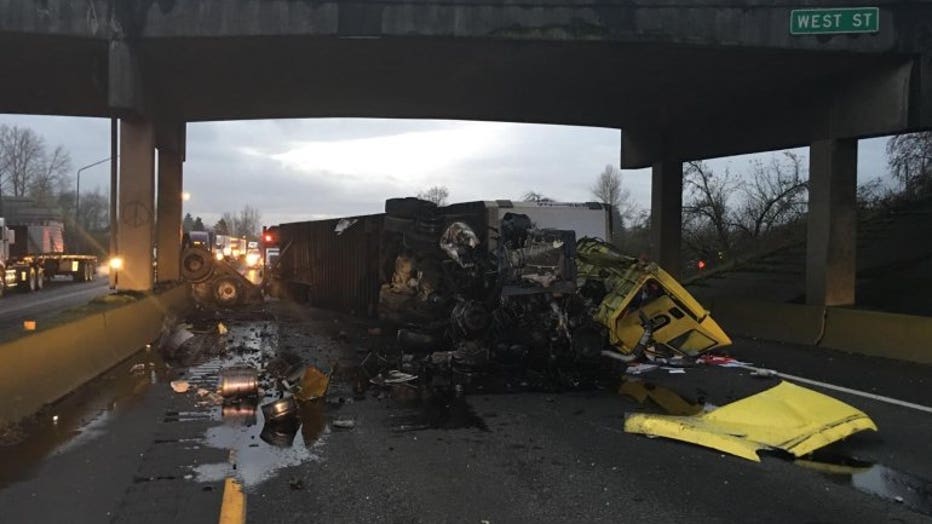 Northbound traffic was not blocked, but traffic was moving through the scene slowly as the crash happened under the West Street bridge.