Southbound I-5 backed up in Fife after fleeing robbery suspect crashes


SEATTLE -- All southbound lanes of I-5 were blocked in Fife Wednesday after a fleeing robbery suspect crashed his car.

WSDOT says the crash is blocking traffic near 54th Ave, and traffic maps show cars backed up all the way to Federal Way.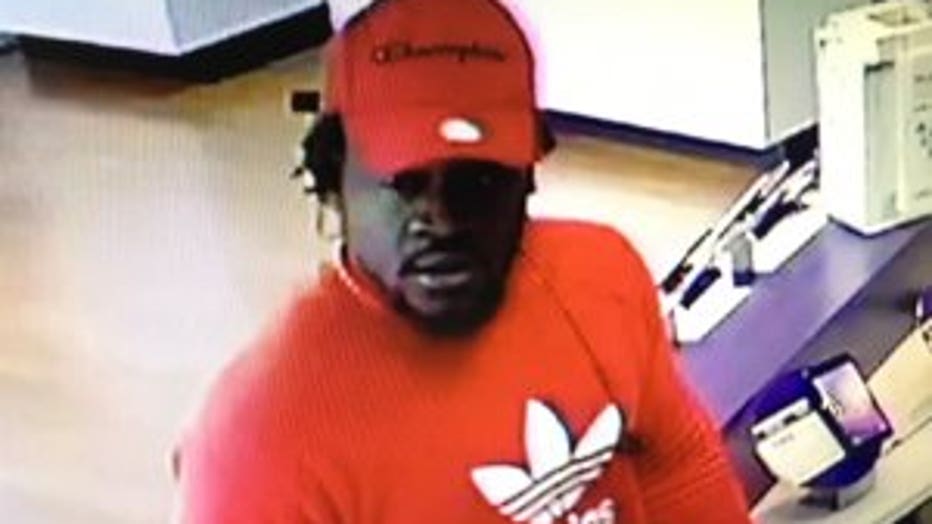 State police say this man robbed a Metro PCS and fled. (WSP)


It started when Kent police got calls of an armed robbery happening at a Metro PCS. The suspect drove away from the scene with officers giving chase, but it was called off when the suspect began driving recklessly.

State police picked up the pursuit on the highway, and the suspect crashed and ran off. He still hasn't been located.

Officers tried to isolate the suspect near an RV parking lot but couldn't locate him even with help from K-9 units. He was last seen wearing a red sweatshirt and black shorts.

Two people were transported to the hospital after the two-car crash, but they're expected to be okay.




Officials did not say how long the highway will be closed off, but they're asking drivers to stay away from the area.