Source: Bombs were likely in pressure cookers in backpacks
(CNN) -- The deadly bombs that turned the Boston Marathon into gruesome devastation were apparently placed inside pressure cookers hidden in backpacks, a federal law enforcement source told CNN.

The blasts were likely detonated by timers -- not by cell phones, a law enforcement official said.

The U.S. government has warned federal agencies in the past that pressure cookers -- air-tight pots used to quickly cook or preserve foods -- have been turned into bombs in parts of the world. A Department of Homeland Security memo called it "a technique commonly taught in Afghan terrorist training camps."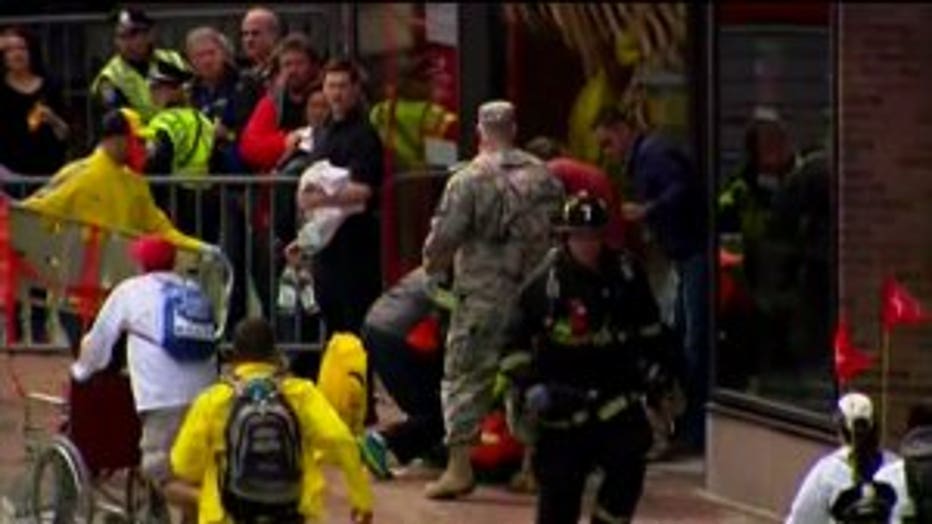 "Typically, these bombs are made by placing TNT or other explosives in a pressure cooker and attaching a blasting cap at the top of the pressure cooker," the memo said.

Investigators don't know whether the blasts were carried out by a terrorist group or, as President Obama put it Tuesday, "a malevolent individual." He called the attack "an act of terrorism."

No suspects have been identified, and the motive remains unclear, authorities said.

For the complete CNN story, go here.