Source: Accused says Boston bombing motivated by jihadist ideology


[trib_ndn vid=24751542]

BOSTON -- A federal magistrate, prosecutor and public defender held an extraordinary court session Monday in the hospital room of Dzhokhar Tsarnaev, providing the first glimpse of the accused Boston Marathon bomber since his arrest on Friday.


Before Tsarnaev was formally charged, two sources familiar with the investigation said officials were able to ask him several questions, and that although he could barely speak, he was cooperative. One official with knowledge of the investigation said Tsarnaev acknowledged that he and his brother were motivated by jihadist ideology.

Authorities are still investigating whether the two men had ties to any radical Islamic groups.

The bedside hearing, according to an official transcript by a court reporter, began with Dr. Stephen R. Odom, a trauma surgeon, making sure that Tsarnaev was well enough for the hearing.

"How are you feeling?" he asked him. "Are you able to answer some questions?"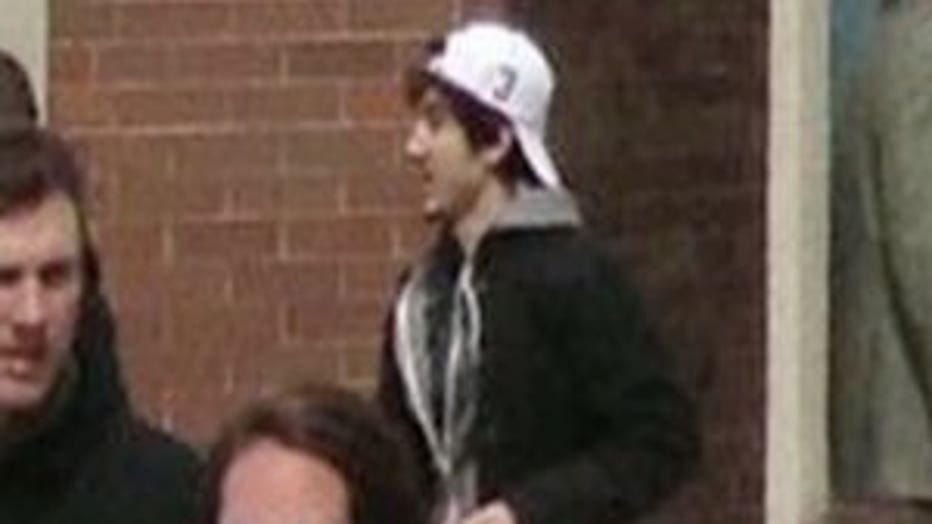 Tsarnaev nodded yes.

The magistrate began by asking William Fick, an assistant public defender, whether "you have had an opportunity to speak with him?"

"Very briefly, your honor," Fick said.

Turning to Tsarnaev, the magistrate said, "So you have your lawyers here."

Tsarnaev nodded yes.

U.S. Magistrate Marianne B. Bowler advised him of his legal rights and read the criminal charges against him, according to notes in the court case file.

He is accused of one count of using and conspiring to use a weapon of mass destruction and one count of malicious destruction of property by means of an explosive device resulting in death.

Federal prosecutors warned Tsarnaev that he could face the death penalty if convicted. They asked the magistrate that he be kept in custody.

At that point, Tsarnaev agreed to an order of voluntary detention and declined to answer questions on whether he was suitable for release on bail, according to the notes from the court clerk.

William Weinreb, an assistant federal prosecutor, advised Tsarnaev that the punishment upon conviction on each of the two counts could be "death, or imprisonment for any term of years, or life" and "a fine of up to $250,000."

The magistrate told Tsarnaev: "This is not a trial, and you will not be called upon to answer the charges at this time. If at any time I say something you do not understand, interrupt me and say so; is that clear?"

Tsarnaev nodded yes.

"All right," she said. "I note that the defendant has nodded affirmatively."

She told him he had the right not to incriminate himself, and did not have to speak to or cooperate with the government. "Do you understand everything I have said about your right to remain silent?"

Again he nodded yes, and she said, "Again I note that the defendant has nodded affirmatively."

She then asked him whether he could afford an attorney.

It was the only time that Tsarnaev, who was shot in the neck, made any sound. "No," he said.

The magistrate said, "Let the record reflect that I believe the defendant has said 'No.' "

She added: "I find that the defendant is alert, mentally competent and lucid. He is aware of the nature of the proceedings."

She set another hearing in Boston for May 30.

For more on this LA Times story, click here.