Soundgarden nominated for Rock & Roll Hall of Fame 2023
SEATTLE - Seattle rock band Soundgarden is among the 2023 Rock & Roll Hall of Fame nominees. 
The Rock & Roll Hall of Fame Foundation announced on Wednesday 14 artists on the ballot.
This year's group also includes: 
Kate Bush
Sheryl Crow
Missy Elliott
Iron Maiden
Joy Division/New Order
Cyndi Lauper
George Michael
Willie Nelson
Rage Against the Machine
The Spinners
A Tribe Called Quest
The White Stripes
Warren Zevon
According to the Rock and Roll, an individual artist or band must have released its first commercial recording at least 25 years prior to the year of nomination to be eligible for nomination. 
>> RELATED: Rock & Roll Hall of Fame 2023 nominees include Sheryl Crow, Missy Elliott, George Michael
"This remarkable list of Nominees reflects the diverse artists and music that the Rock & Roll Hall of Fame honors and celebrates," said John Sykes, Chairman of the Rock & Roll Hall of Fame Foundation. "These artists have created their own sounds that have impacted generations and influenced countless others that have followed in their footsteps."
Soundgarden formed in 1984 by lead vocalist Chris Cornell, guitarist Kim Thayil and bassist Hiro Yamamoto. Cornell switched to rhythm guitar in 1985, replaced on drums initially by Scott Sundquist, and later by Matt Cameron in 1986. Yamamoto left in 1990 and was replaced initially by Jason Everman and shortly thereafter by Ben Shepherd. 
Soundgarden was one of the biggest bands during the 1990s grunge movement and came out of Seattle's emerging music scene, joining the likes of Nirvana, Pearl Jam and Alice in Chains.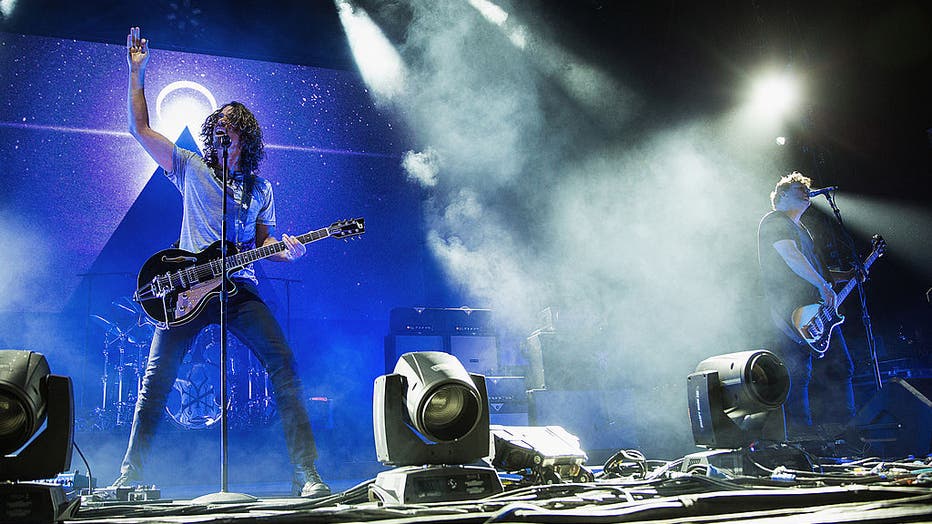 RIDGEFIELD, WA - AUGUST 29: Chris Cornell (L) and Ben Shepherd of Soundgarden perform on stage at Sleep Country Amphitheater on August 29, 2014 in Ridgefield, Washington. (Photo by Mat Hayward/Getty Images)
Soundgarden disbanded in 1997 due to tensions in the band, and Cornell pursued a solo career. In 2001, he joined Audioslave disbanded in 2007, but Cornell and Soundgarden reunited in 2010 and released the band's sixth studio album, "King Animal" in 2012.
Fans can participate in the induction selection process through a fan vote starting now through April 28. Fans have the option of voting online or in person at the Rock and Roll Hall of Fame museum in Cleveland, Ohio. 
Inductees will be announced in May and a ceremony will be held later in the year.