Sounders superfan diagnosed with deadly brain tumor gets star treatment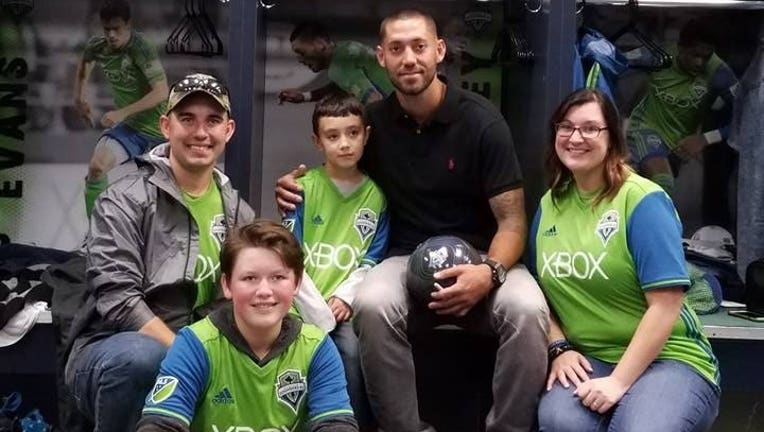 SEATTLE -- This 8-year-old may be from Texas, but he loves soccer and especially Seattle's Clint Dempsey. Nathan Beatty has all the Sounders gear even a life-size poster of Dempsey on his bedroom wall. A trip up to Seattle was likely someday.

But four weeks ago everything changed.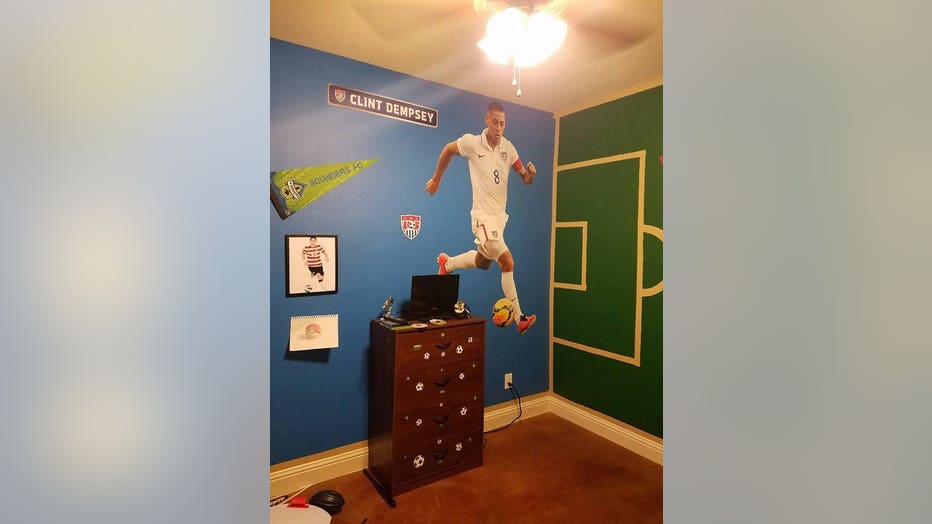 On August 14th, Nathan didn't feel well. His mother wrote in a post on Facebook that they thought it was just the "stomach flu."

Nathan's conditions worsen. After weeks back and forth to the emergency room and doctor's office, his parents got the answer no one wanted to hear. Nathan had Diffuse Intrinsic Pontine Glioma, highly aggressive, inoperable brain tumors usually found at the base of the brain.

Approximately 300 children in the U.S. are diagnosed with DIPG each year. The survival rate is very low.

About a week after Nathan was officially diagnosed, word about him and his condition got to Seattle and Clint Dempsey. This week Nathan got to meet his superstar.

I think Nathan's mom says it best. Here are her words:

The Seattle Sounders FC is one of the most generous and kind-hearted organizations you will ever find! They pulled out all the stops for us, from welcome gifts in our rooms to VIP field access and suite seats.

While Nathan was under the assumption that Clint was unable to be there to meet him he received a phone call from Clint to ask him to play soccer sometime while Nathan was getting a tour of the field. Little did he know that Clint was walking up right behind him while talking to him! He asked Nathan if he wanted to play soccer "right now" and told him to turn around...Nathan looked like it was Christmas morning!

Clint Dempsey, I cannot thank you enough for all you have done for my little guy. It may have only been a little moment in your life, but it was the world to him! He told me afterwards that it was the best day of his life. For you to give that to my boy makes me forever in your debt. I'm a Deuce fan for life!

Nathan's mom went on to express her gratitude to the entire Sounders organization.

To the Seattle Sounders organization, fans, and especially Jessica Hancock, you put a smile on Nathan's face we will cherish forever.

From the moment he woke up til this precise moment, all he has been talking about is Seattle! I cannot express my never ending gratitude to you all!!! We will return! After all, he's the Sounders good luck charm 😉💙💚⚽