Sound Transit standing-room only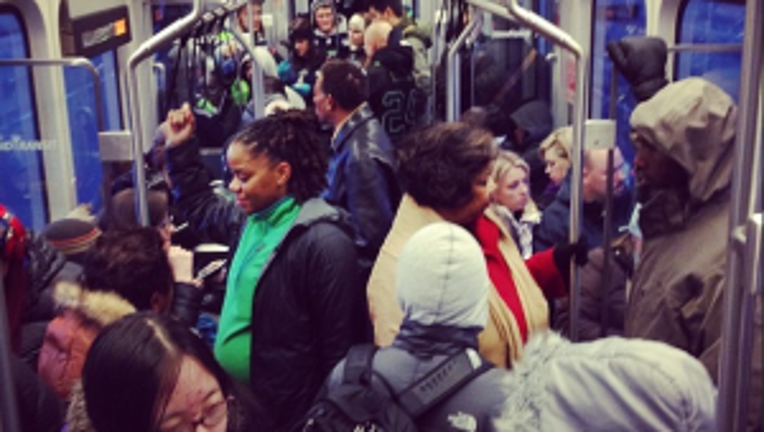 SEATTLE -- Transport to downtown Seattle is already seeing large crowds of 12s, with Sound Transit officials saying most trains are standing-room only.

According to Gary Bruce of Sound Transit, most stations and trains are already filled. It's a fun, "festive" atmosphere on the trains, Bruce said, but very crowded.

Bruce encouraged riders to leave extra early, whether it be to work or the parade.

Click here for a full schedule for Sound Transit. 

Can't make the event? Watch the live stream of our continuing coverage at www.q13fox.com.