Sound Transit bus crash that killed 2 had no mechanical issues, State Patrol says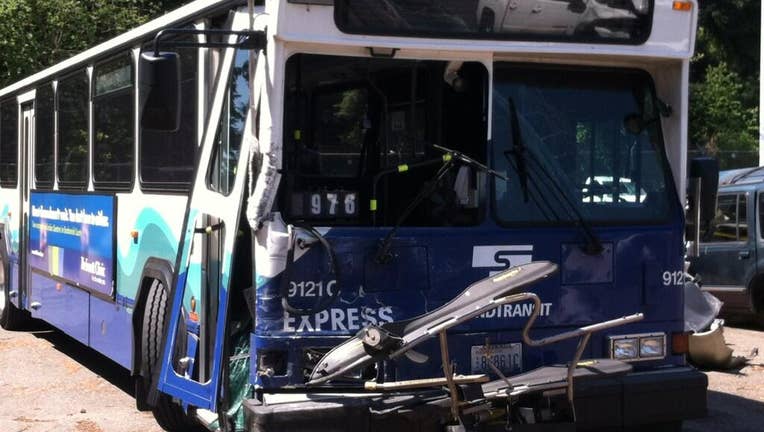 SEATTLE -- The Seattle Times reported that an investigation conducted by the Washington State Patrol found that the Sound Transit bus that crashed into an SUV on May 6 did not have any mechanical issues.



At the time of the crash, the bus was traveling northbound on I-405 when it took the bus-only lane to exit. It then ran a red light before slamming into a passenger vehicle, killing two and injuring one. The SUV was driven by Kendall Rotta, 51, who was taken to the hospital in satisfactory condition. His two parents, Elizabeth Rotta, 75, and Robert Rotta, 76, were both killed.

The bus then traveled more than 3,000 feet after it struck the SUV and the driver told troopers that the brakes had failed. The roadway was clear at the time and the driver did not appear to be impaired at the time of the accident, investigators said.
The State Patrol told the Times that mechanical inspections of the bus did not reveal any issues.


"Everything appears to be in working order," Sgt. Jerry Cooper of WSP told the paper.

The Times said that the driver, Aleksandr Rukhlin, 54, of Everett, has not driven a transit bus since the accident. When he spoke with the paper, he told them "I just pushed on the pedal. There was nothing, I couldn't stop the bus. The air pressure was fine — I don't know why it didn't work."

He said after the impact, "I was confused ... I lowed down the gear, and it couldn't stop the bus."

Read the complete Seattle Times article here.