Sound Transit bus catches fire during morning commute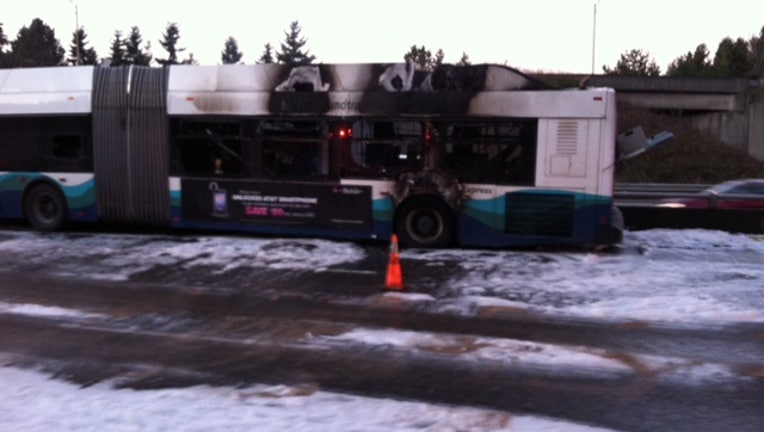 SEATTLE -- A Sound Transit Express bus caught fire on Interstate 5 about 7:15 a.m. Friday. The bus, which was carrying passengers, had extensive damage. Everyone was evacuated from the bus and there were no injuries reported.

Kimberly Reason with Sound Transit said there will be an investigation in to the cause of the fire and added that they suspect, but cannot confirm, that cold temperatures may have made moisture in the brake lines to freeze up, causing friction that could have started the fire.