'Sons of Anarchy' King County? Local business owner allegedly extorted by motorcycle gang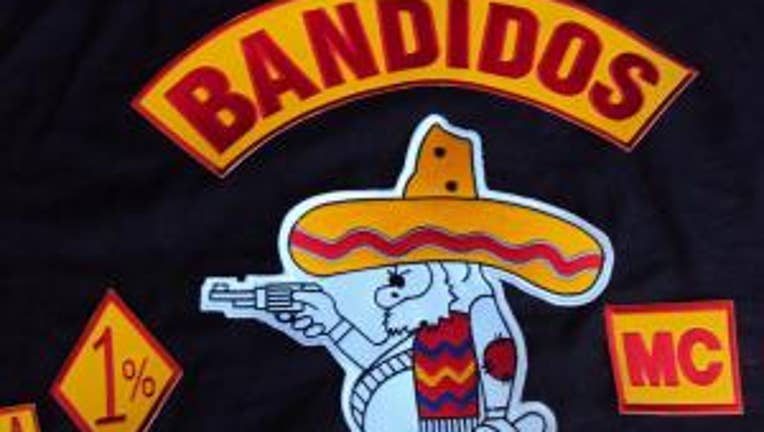 article
REDMOND, Wash. -- A Kirkland man is charged with extortion after allegedly hiring out the Bandidos motorcycle gang to collect on a $35,000 debt owed to him by a friend, police said.

Robert Golden and co-defendant Robert Edwards are both charged with first degree extortion, a crime that involves a threat of bodily harm to a victim. Golden and Edwards are being held in King County Jail in lieu of bail.

According to court documents, Golden loaned a friend and Redmond business owner $35,000 about three years ago in an attempt to help the man start up his business. A loan document was signed, but no specific information relating to repayment of the loan was written. Then, according to King County prosecutors, Golden went to the alleged victim in late 2012 and informed him that the debt had been sold to a local motorcycle gang, the Bandidos. Golden allegedly told the victim that the debt had increased to $57,000 -- a 39 percent interest charge -- and said that the Bandidos expected payment within weeks.

Court documents allege the Bandidos are a well-known criminal game, and have a history of violence and extortion. Golden himself has 23 prior bookings, including convictions for assault.

A few days after the initial phone call, Golden and Edwards went to the victim's business and allegedly told him that he had three days to make the full payment. If not, Golden allegedly said the consequences would be brutal.

"These people hurt people," Golden allegedly said.  Golden also allegedly said that getting beat up is "the least of your worries," and the Bandidos had their "reputation to uphold."

Under intimidation, the victim signed over titles to his truck, trailer, boat and motorcycles that he privately owned as some sort of preliminary payola to the gang.

According to court documents, the victim had contacted police a few days earlier and the conversation between Golden, Edwards and the victim was recorded on audio tape. Police arrested Golden as he tried to flee the victim's business in the victim's Chevy Tahoe. Edwards was also arrested at the business.