Some SPU students angry over planned insanity defense by accused shooter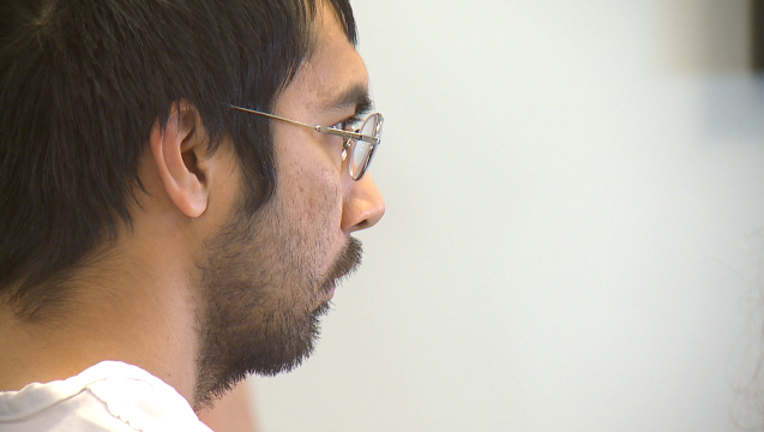 SEATTLE -- Aaron Ybarra, the 26-year-old man accused of killing one and wounding two others in a shooting on the Seattle Pacific University campus on June 5, pleaded not guilty to murder and attempted murder charges Monday.

Ybarra and his defense team plan to pursue a plea of not guilty by reason of insanity, the judge said in court.

The Mountlake Terrace man is charged with killing SPU student Paul Lee and wounding Sarah Williams and Thomas Folwer in a shooting at Otto Miller Hall on June 5. If convicted, Ybarra could face life in prison.

A close friend of the late SPU student Lee sat in court to face the man accused of his killing.

"It was hard to watch and sit through. I do take comfort in the fact that justice is being served, though," said Natalie Pimblett.

Other students feel defendant Aaron Ybarra may be looking to cheat justice after his attorney informed the court she will pursue a not guilty by reason of insanity defense.

"It's absurd. This was not something he just decided on a whim to do," said SPU student Ally Ingalls.

Ybarra has been diagnosed with mental illness in the past, but court documents said Ybarra admitted to "planning the shooting for some time ... scouting the area in advance for possible escape routes" and visiting the campus twice before the June 5 attack.



Legal experts told Q13 FOX News that shows premeditation, which could contradict any claims of insanity.

"It was not random. This was something he planned out and that's not reason to plea insanity," said Ingalls.

Attorneys we spoke with say pursuing the insanity plea is a legal step any good defense attorney would take, even though it's difficult to prove.

"I'm not totally surprised, but at the same time it's frustrating. He did violate the family here and it's like a cop-out," said student Jack Wall.

The strategy isn't sitting well with students still grieving.

"It's very personal. It's my friends. It's my school. For someone who has no ties to decide to come in for the sake of their own pain to violate our home, it's not OK," said Ingalls.

At the hearing, prosecutors also added two additional charges of attempted murder and assault.

They say Ybarra pointed his shotgun at two students, and in one case he pulled the trigger but it jammed.

Ybarra will be back in court on Sept. 10.