Some mountain snow on the way, but will it be enough to open all ski resorts?
SEATTLE -- If you're a skier or boarder, you're getting antsy.

The turkey has been carved. The leftovers thrown away.

But with only a few mountain resorts open for minimal operations, skiers and snowboarders are left twiddling their thumbs.

When will Northwest ski resorts open in full?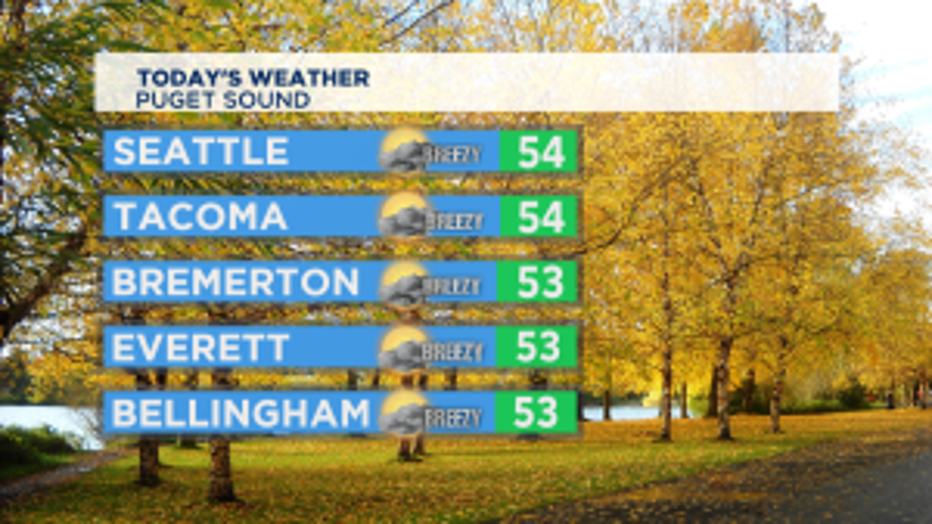 Q13 News Meteorologist Tim Joyce says most resorts want to see about a 24-inch base before full operations. Most are still a ways off.

Gwyn Howat, the operations manager and executive vice president of Mount Baker Ski Area said the resort known for its deep snow had a 30-inch base before the latest Pineapple Express.

Now, the resort has about 8 inches.

"We need some snow," Howat said.

Joyce said mountain snow is in the forecast ... kind of. The snow level will remain high over the next few days, then drop. But as it drops, we'll see less rain.

"It doesn't look awesome for the lower resorts and marginally OK for the higher resorts," Joyce said. "From a skier/rider/ski resort perspective we're in this awful sweet spot. A lot of natural rain is falling at lower levels that aren't deriving too much snow. It's a touch too warm to make snow even at night."

Here is the latest NWS mountain snow forecast for the week:




Tuesday: Snow level 5,500 feet, 1-5" precipitation 


Tuesday night: Snow level 4,500 feet, 1-5" precipitation 

Wednesday: Snow level 4,000 feet and falling to 3,500, 2-11" precipitation

Thursday: Snow level 3,500 feet, chance of showers 

Friday: Snow level, 2,500 feet, showers likely, so maybe 1-2"

Saturday: Snow level 2,000 feet, chance of showers 

Sunday: Snow level 1,500 feet falling to 1,000, chance of showers 

Despite not enough snow and the unlikely chance resorts will see a bigger opening this weekend, it's still early. Most resorts average an opening date in the first week of December. An early Thanksgiving has everyone's starting point skewed.

"We're still falling into the average zone," Howat said.

When should skiers and boarders really get worried? Howat says the resort has had great years even when they've opened in mid-late-December. A late start doesn't mean a bad year with the unpredictability of the Northwest weather, .

"We get worried in January," Howat said.