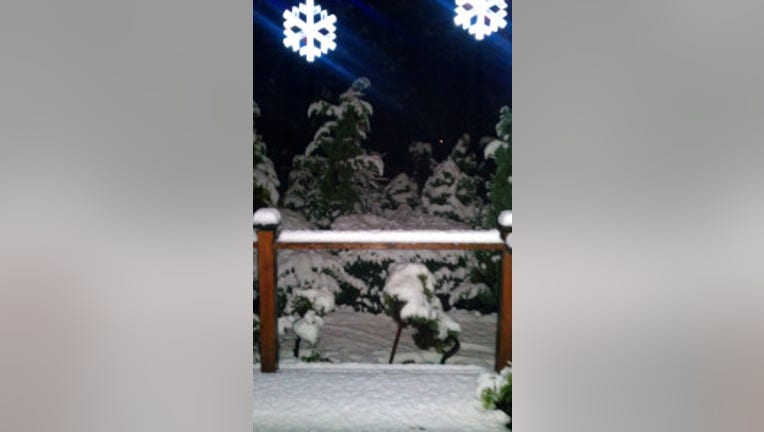 Happy winter solstice. Winter began in the Pacific Time Zone at 3:12 a.m. Friday. You've made it through the longest night of the year —and the shortest days. Every day until late June, we'll get about three more minutes of daylight in Seattle.

We did see a few areas of freezing fog and brief snow showers, but they have all transitioned over to plain old rain showers. High temps will be in the mid 40s for the Puget Sound/Seattle/coast areas, 20-30 degrees in the Cascade passes and temps of 30-40 in central Washington.

Snow level is about 1,000 feet this afternoon with a few inches of fresh snow expected. A few showers tonight and into the weekend. Be sure to watch out over the next few early mornings when we see clear skies. Some fog and black ice are possible in areas where we see some clearer skies at night.

Looking ahead to next week, we're going to see a mostly dry day on Monday. Christmas looks to start dry, but the afternoon has some light rain developing. A few seasonal chilly showers for the first day of Kwanzaa on Dec. 26 -- enjoy.