Soggy Valentine's morning, PM clearing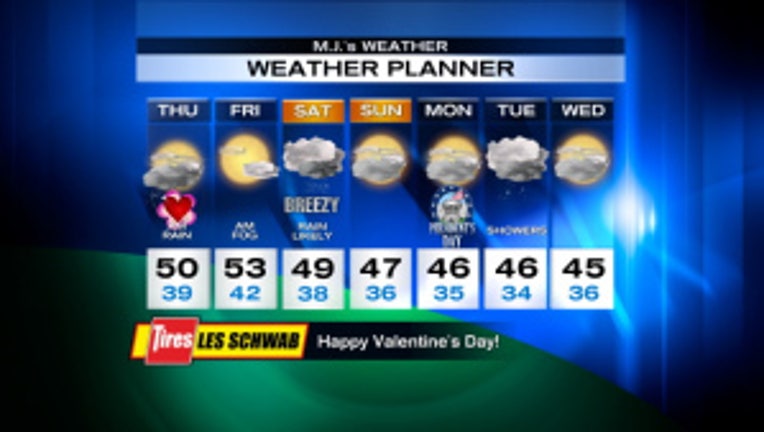 article


We're starting out with light rain from a warm front this morning.  It should dry up this afternoon, though there will still be a slight chance of a shower as you head out to a romantic dinner.  Highs today will be near normal - around 50.  Tomorrow looks like a lovely day -- partly sunny after morning fog with highs in the low-to-mid 50s.  Saturday will be showery and a little breezy, with highs in the upper 40s.  Sunday & Monday of our Presidents' Day Weekend could be dry.  It'll be mostly cloudy and coolish - mid-to-upper 40s, and I can't rule out a stray shower.  But it looks like real rain might hold off and head south of the region.  In fact, it's possible we'll be mainly dry through the middle of next week.  But chillier, with highs only in the mid 40s.

Viewer photo of the day . . .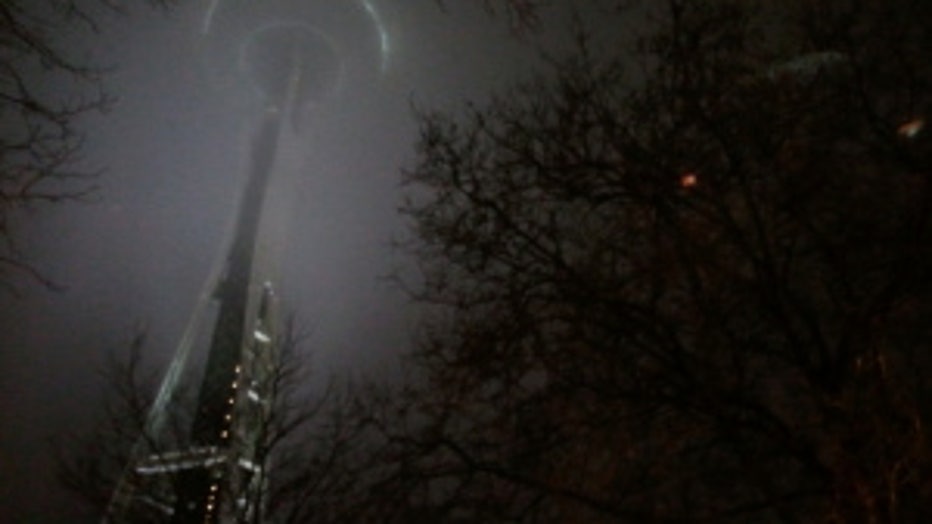 The Space Needly barely visible through fog. From Felicia in Seattle.