Soggy Thursday, snowy passes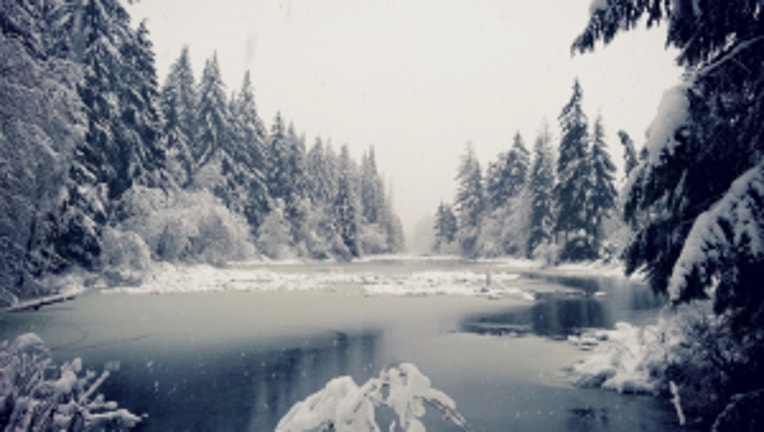 Heavy to moderate rain is easing up in Western Washington and Western Oregon, but there will be still a few showers into the afternoon. We have already hit our high temp of 45 this morning and we're headed toward about 40 by the evening commute for the Seattle/coast/Cascade foothills. There is a lot of melting snow in places that just saw up to two feet in the higher elevations in Kitsap, northern Mason County and along Hood Canal, making for some very slushy spots in those areas as we see temps above freezing to about 1,500 feet in elevation.

Look for lots of snow in the Cascades and Central and Eastern Washington where winter weather advisories will be in place for much of the day. We have been counting the snow in the mountains in feet instead of inches and there's plenty of fresh powder for skiers and riders. If you're driving, chains are a must over the next few days at the mountain passes.

There will be off and on showers for the winter solstice tomorrow and, provided the world doesn't come to an end, we'll see more showers Saturday and Sunday as well. It looks like Sunday's Seahawks game could be dry, but if you're lucky enough to be going to the game, you should bring your rain gear just to be safe.

Mostly cloudy skies on Monday and some rain returning for the afternoon on Christmas Day. It's a very seasonal holiday in store with high temps in the mid 40s and lows in the upper 30s.