Soggy no more: Seattle turns switch with record dry streak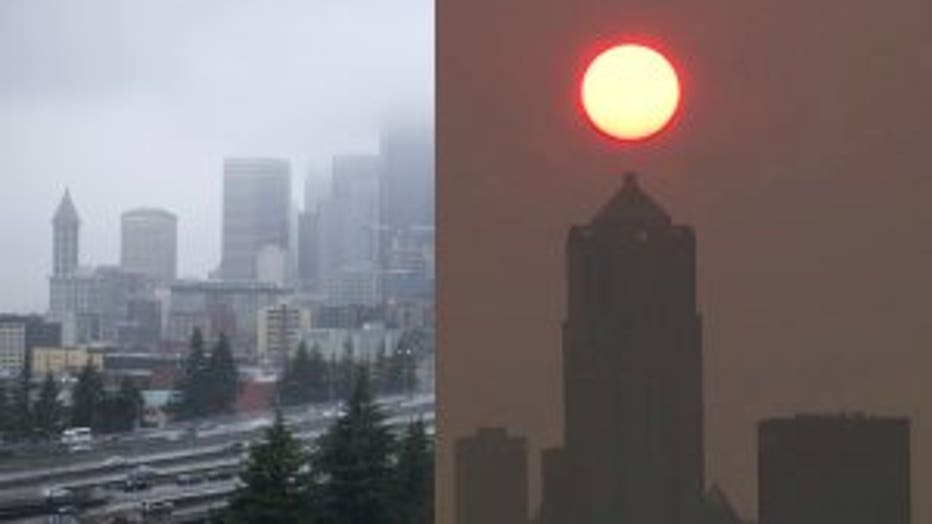 From the wettest winter to the driest summer. (Q13 News images)


SEATTLE -- Soggy Seattle clocked the wettest winter on record just months ago.

Now, the city known for its Gore-Tex and overcast days has gone in the other extreme: it's in its longest dry streak in more than six decades.

As of Tuesday, 52 consecutive dry days have been measured at Seattle-Tacoma International Airport, and there's no rain in the forecast for the next few days, said Gary Schneider, meteorologist with the National Weather Service in Seattle. The previous record was set in 1951.

"We really have been whipsawed here in the Pacific Northwest," Nick Bond, Washington state climatologist said Wednesday. "It was a very wet spring — in some places, record amounts of rain on the heels of more winter we've had in the last few years.

"And boy, the switch was turned or something. We've obviously really dried out," he said.




You won't hear any complaints from Helena Baker.

"I love it," said the financial counselor, who has been getting outside more with her kids, working on her tan and generally enjoying the lack of rain. The wet spring made her so depressed, she said.

Mario Kohsmann, however, prefers Seattle's cooler seaside climate. He moved from New Orleans more than a decade ago partly for that reason.

"It's horrendous for me," the 46-year-old said of the dry streak. "This summer has been unseasonably warm. I don't mind rain."

It comes as unusual heat last week sent temperatures climbing to triple digits in parts of the Pacific Northwest, a place where many people don't have air-conditioning.

Despite the dry streak, 2017 still remains above normal for rainfall, partly due to downpours during winter and spring.

Seattle measured 44.9 inches of rain between Oct. 1 and April 30, making it the wettest such period, according to the National Weather Service.

Most of the state has seen little rain in July and that pattern has continued into August, Bond said. Almost the entire state since July 1 has seen less than 2 percent of its normal precipitation, he said.

The Pacific Northwest has a Mediterranean climate, so the region typically doesn't get a lot of rain in the summer, he said, "but we do get some."

"Even though we can't blame climate change, these kinds of things, it's a wake-up call about the sort of things we might have to deal with," Bond added.

Construction worker Jamal Robinson will take what dry days he can get.

"Right now, I'm soaking up the sun because you know the rain is coming," he said.