Software glitch causing confusion for Seattle school students


SEATTLE -- Three days into the Seattle school year, a software glitch is causing confusion and keeping some kids out of the classroom.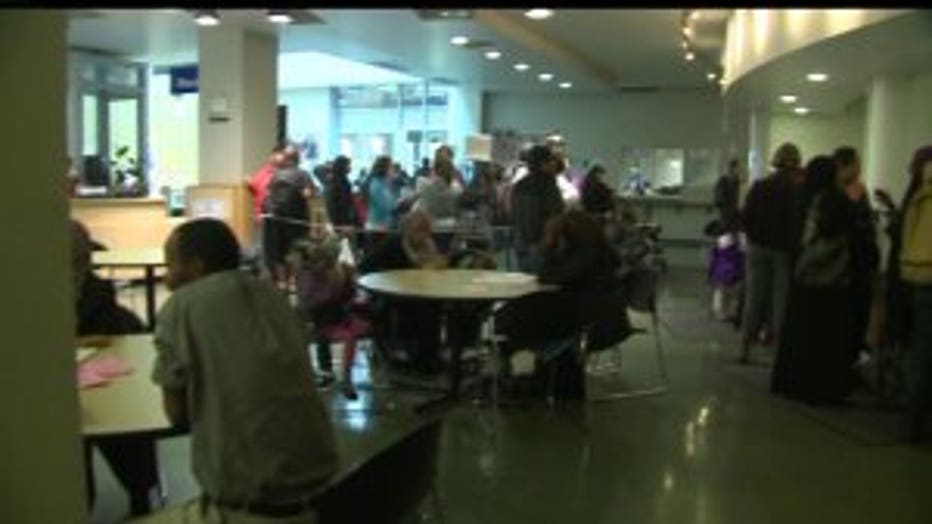 The Seattle School District switched over to a new computer software program, but the transition has been a little rough, leaving many students either not knowing where they're supposed to be going to school or what classes they are in.

On Friday, it looked like a DMV line inside headquarters.

"Chaos," said parent Amy Ansel.

They are all parents many anxious to get answers on where to send their kids and why they're in line in the first place.

"Yesterday I got a call from the principal; today, that their enrollment was dropped," said parent Emiko Ohmori.

Two days into the school year, Ohmori said her child's registration vanished somewhere in the computer system -- a story that seemed to be pretty typical here.

"It's pretty frustrating we have been here for two hours," Ohmori said.

"It might be hundreds, in some schools it might be several kids," said district spokeswoman Susan Wright.

The district said it is not certain how many students are affected. But at least they know what's behind it.

"Caught us by surprise, the length of time it was taking us to convert from the old system into the new system," said Wright.

Whatever the reason, many returning students are not enrolled or have not received class assignments. A bunch of new students are also sitting at home with no idea what school to go to.

"The school district should have let us know there was probably going to be a some problems, give us a call, leave a message," said guardian Suzanna Saiz.

Employees are working overtime to get the new software back on track, but it could take another two weeks to straighten things out.

"Extra two-week outage has been an issue for everyone so we are asking everyone to be patient," said Wright.

That's the last thing parents want to hear.

"I didn't even know where to go," said Ansel.

The wait was out the door earlier this week. Saiz came back in line again Friday.

"There were hundreds of people here," said Saiz.

But at least some people are getting good news.

"We just got it figured out everything is good so they can go back on Monday," said Ohmori.

The district says if you are returning student and already filled out the paperwork you can work it out with your individual school.  Families new to the district can visit the headquarters at 2445 Third Avenue South in Sodo.

The  district also set up an email address specifically to deal with this mess.  Startofschool@seattleschools.org.