Soaking rains move on, but danger of flooding, mudslides, avalanches remain


SEATTLE -- Heavy rains pounded Western Washington on Monday, raising the risk of flooding, mudslides and avalanches in the Mountains.

The good news?

"The flooding rains are moving on," Q13 News Chief Meteorologist Walter Kelley said late Monday afternoon. "Yes, passing showers stay in the forecast but overall we will see less rain through the weekend. Area rivers will stay high through Wednesday and the threat of slides remain high, too."

Seattle Parks and Recreation said crews were responding to a minor mudslide at 32nd Avenue West and West Galer Street, just below Magnolia Park.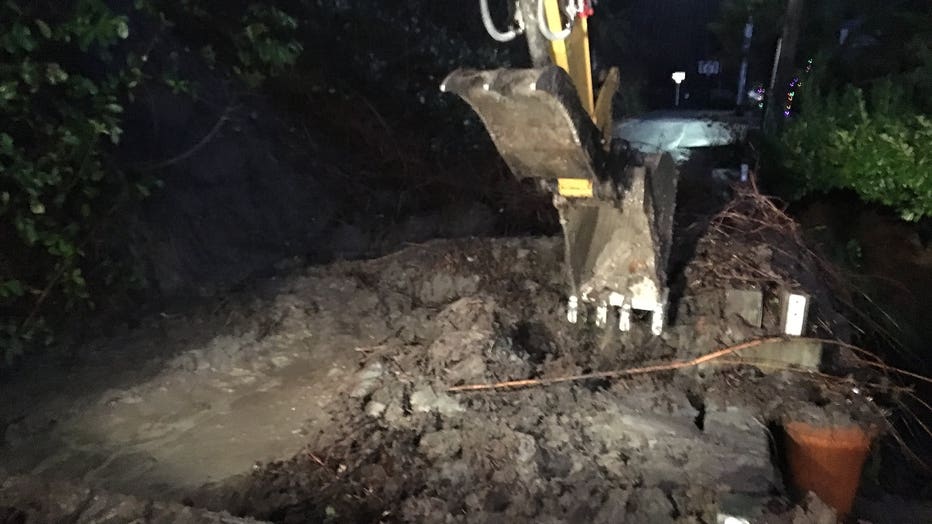 In Skagit County, a mudslide occurred along Concrete Sauk Valley Road at Milepost 5. Skagit County sheriff's Sgt. Annette Lindquist said no homes were damaged.

Amtrak says service between Bellingham and Vancouver, British Columbia, has been suspended until Wednesday afternoon because of a mudslide on the track. Amtrak says that BNSF Railway on Monday closed a track on a route used by Amtrak Cascades trains. The tracks are scheduled to reopen at 12:45 p.m. Wednesday.




"Tuesday will be colder with less rain," Kelley said. "The mountains get back to snow so good news for ski areas but the passes will be slick."




Wednesday has some dry periods and even some breaks in the overcast for the Super Blue Blood Moon at 5:30 a.m. Wednesday.




"Wednesday afternoon looks mostly dry," Kelley said. "Thursday has passing showers but the metro area will have the rain shadow so less rain for Seattle. Friday and the weekend stays wet for the beach and snowy for the mountains but the Seattle metro area stays pretty dry. Enjoy the breaks from all this heavy rain!"