Soaking-rain forecast prompts flood watch from Weather Service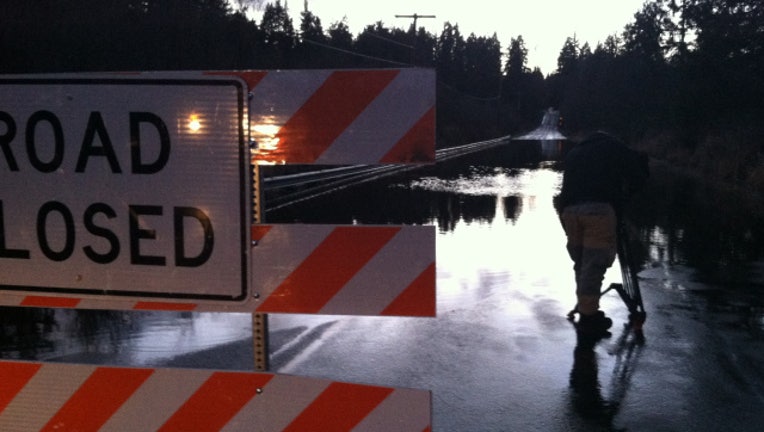 article


SEATTLE – With more heavy rain in the forecast, the National Weather Service issued a flood watch for much of Western Washington Wednesday afternoon through late Thursday night.

Forecast models are predicting several periods of heavy rain over the next few days.  The first could come Tuesday night into Wednesday morning, the second could come Wednesday night and the final and possibly wettest is predicted to begin Thursday at some point.

The NWS has estimated rainfall totals  could range from 2 inches in the southern interior lowlands, 3-5 inches in the mountains and some areas in the direct bulls eye of the storms could see 6-7 inches in 72 hours.

The counties covered by the flood watch include King, Pierce, Snohomish, Kitsap, Thurston, Grays Harbor, Clallam, Jefferson, Skagit, Whatcom, Lewis and Mason.

The NWS continues to warn about increased landslide risks for Western Washington over the next few days as well.