Soaker today, nice warm-up tomorrow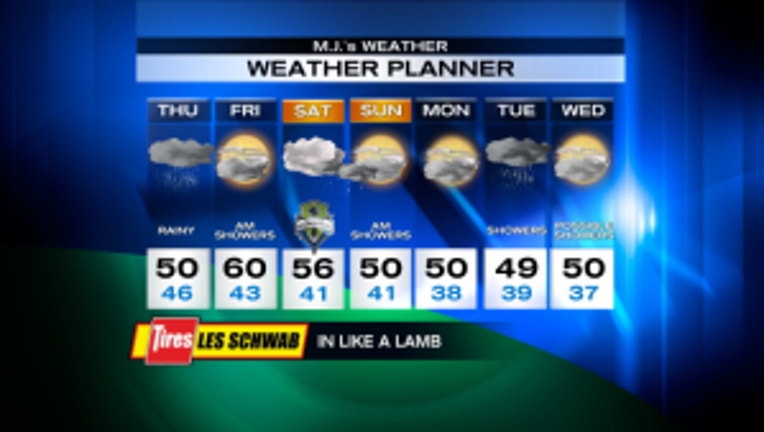 It's a rainy day.  It'll be breezy to the north and on the coast as well.  Highs today will be near 50.  Snow is falling in the Cascades, but it'll warm up enough that we could get mostly rain at the ski resorts.  There is an AVALANCHE WARNING in the mountains.  No back country skiing, please.  Rain tapers off late today, but there is still a chance of showers through tomorrow morning.  Then we'll dry up and see partly sunny skies and a warm-up.  Highs tomorrow should be close to 60.  We haven't see 60 or above since November 4th.  Saturday starts out dry and warms up to the mid-to-upper 50s, then rain shows up again, probably just in time for the Sounders home opener.  Morning showers on Sunday taper off, and Monday looks dry.  Highs both days will be near 50.  Next Tuesday & Wednesday look showery.

Viewer photo of the day . . .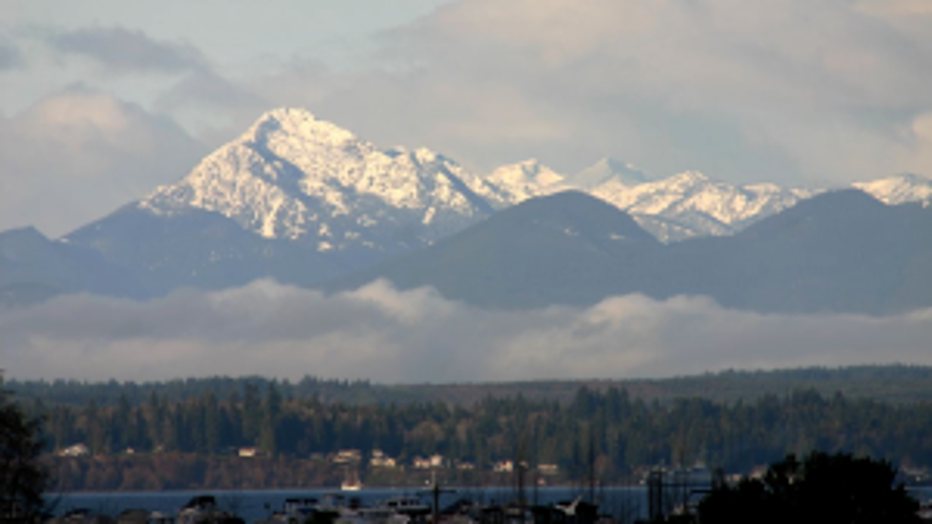 Beautiful view of the snow-topped Olympics from across Puget Sound. From Gwinn in Edmonds. He used a telephoto lens to bring the mountains so close.