Snow turns to ice in Lewis County, more than 20 car crashes in four hours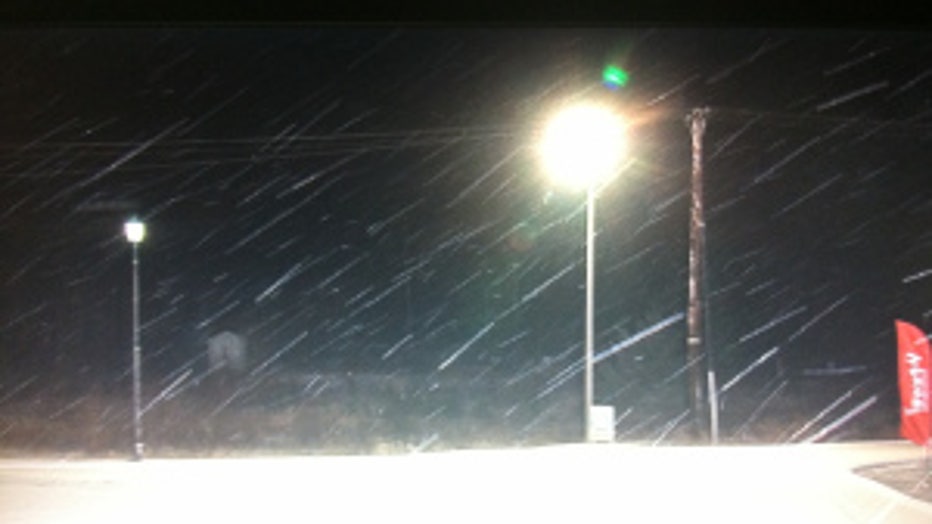 CHEHALIS -- Just south of Seattle it was snow, and a lot of it, on Thursday.

"Everything is white it kind of reminds me of Christmas," said Winlock resident Paul Jungclaus.

It just took was an hour of snowfall and freezing temperatures to snarl traffic in Lewis County.

"It's crazy," Carlos Lineras said. His vehicle stalled in the middle of I-5.

The engine is frozen so he's leaving his car at a gas station Thursday night.

"It started slipping in the snow yeah pretty much I was coming from work," Lineras said.

He wasn't  alone. A 20-mile stretch of I-5 was littered with multiple abandoned cars.

"Unfortunately it's extreme," Washington State Patrol trooper Brian Ashley said.

Ashley has already rushed to a bunch of crashes and spin-outs and he's afraid it will only get more dangerous as the night goes on.

"It's happening all over, the more it snows the worst it's going to get," said Ashley.

Over in Oregon, conditions are as bad as they get.

A 20-car pile-up on I-5 near Salem, shut down the freeway for some time Thursday morning.

Meanwhile more snow is on the way for Portland where a winter storm is in effect until Friday.

"Four wheel drive is no good in the ice it's dangerous," Portland resident Doug Sandstrom said.

Sandstrom is just an hour away from his home in Portland but he isn't taking any chances he's spending the night at a hotel.

"I am not going to risk it I am not prepared if I have to spend the night on the side of the road with my car," Sandstrom said.

The snow started falling around 4:30 p.m. in Lewis County. State troopers rushed to more than 20 car accidents in a span of four hours.