Snow stalls drivers on Snoqualmie Pass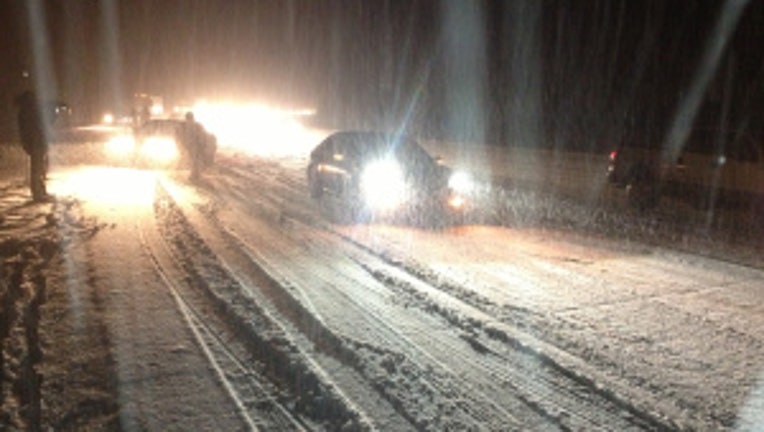 SNOQUALMIE PASS —
Winter weather caught drivers off-guard Sunday night on Snoqualmie Pass.

As much as five inches of new snow fell Sunday, leaving cars, trucks and buses sliding all over Interstate 90. As of 10 p.m., both directions of I-90 were open, but traction tires were advised.



---



Many of the drivers were surprised by the snow.

"We saw signs that said snow and slush and I'm going, 'geez we're only five miles from the summit you know,'" said Craig Westbrook. "There's no snow and then all of a sudden right here we're sliding all over the road."

The snow was light and powdery, making traction tough, especially for those heading back over the mountains after the Seahawks game.



"I drive this seven or eight times a month," said Tami Ray, a busdriver. "This is the worst I've seen it in a long time."

The snow is expected to continue until Monday morning, when warmer weather will turn any more precipitation to rain.