Snow in some areas, icy roads expected for morning commute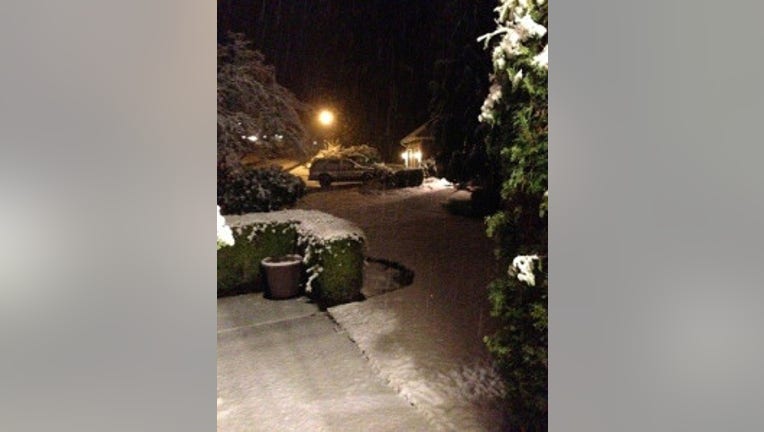 article


EVERETT -- All over Western Washington, drivers and road crews are bracing for what could be a dangerous Thursday morning commute. There will likely be snow in a lot of areas and icy bridges and overpasses.

On Wednesday night, snow was falling in Shoreline, South Everett and Mountlake Terrace. As temperatures drop below freezing, road crews expect a bad morning commute.



[trib_ndn vid=24201362 site_section=dash]

The Washington State Department of Transportation already has its action plan up and running to make sure they treat highways and bridges in advance of the snow and then stay ahead after it starts to fall.

"We've prepped all year for snow tonight; we've got about 40 people out tonight, overnight, starting about 8 or so in the evening,"  said the WSDOT's Dave McCormick.

Conditions were not expected to be as bad in the city of Seattle.

Rick Sheridan of the Seattle Department of Transportation said, "We're going to have one-third of our crews at their yards ready to deploy if we need to respond to snow and ice.

"At this point we have four thousand tons of salt, 42,500 gallons of salt brine, so we have the materials ready to respond."

Icy roads may be the worst problem in the morning commute.