Snow falling in western Washington lowlands; winter weather warnings in effect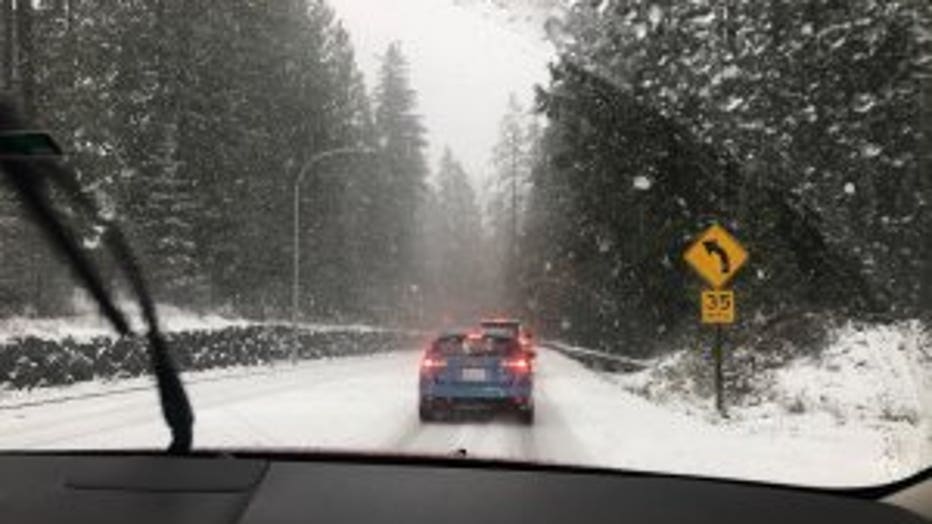 Photo taken from the passenger seat by Judy Oehling in Redmond, Washington.


SEATTLE -- It's winter in the Pacific Northwest and that means rain, snow and cold temperatures.

Cold Canadian started filtering in from north to south Sunday afternoon, bringing lowland snow to most in western Washington.

The convergence zone north of Seattle and other parts of Snohomish County saw the most snow overnight, with 1-4 inches reported as of early Monday morning.

Get the free Q13 News app and turn on push notifications for the latest school, traffic and weather alerts




Lowland snow timeline: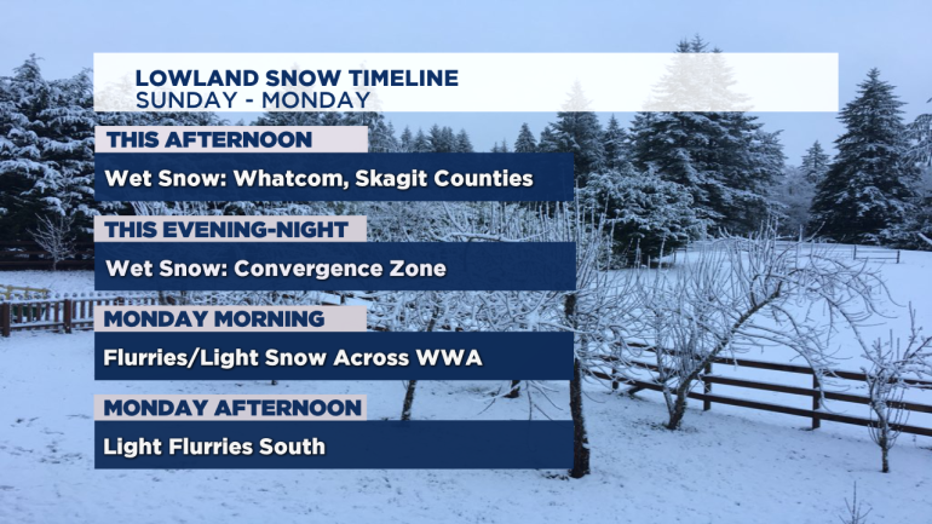 Click here to check the latest weather watches and warnings

Snowfall totals will generally be a trace to 2" but we could see higher amounts to our north and around the foothills.

The snow that falls tonight through tomorrow will stay on the ground as temperatures will be at or below freezing. Due to this, there will be travel impacts so drive with care.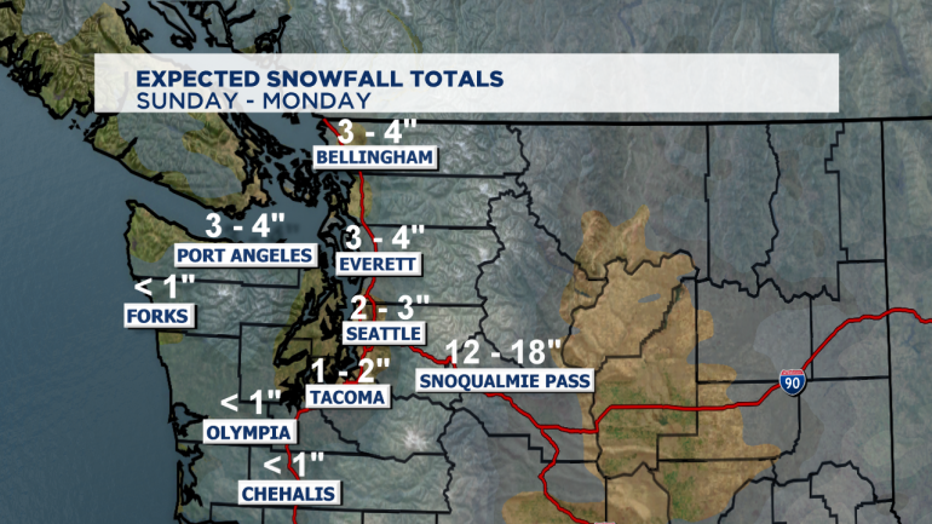 US 2 over Stevens Pass closed around 5 p.m. Sunday because of multiple crashes. It had closed and reopened several times earlier in the day. The case was the same for Snoqualmie Pass on Saturday.

The strong winds will produce a wind chill ("feels like" temperature) of 20-25 degrees today. For Bellingham, wind chills will be in the teens and tomorrow morning, it'll feel like the single digits.

Below zero wind chills for Bellingham is possible Tuesday night as well. We'll stay cold through midweek when another system rolls in, potentially bringing widespread lowland snow.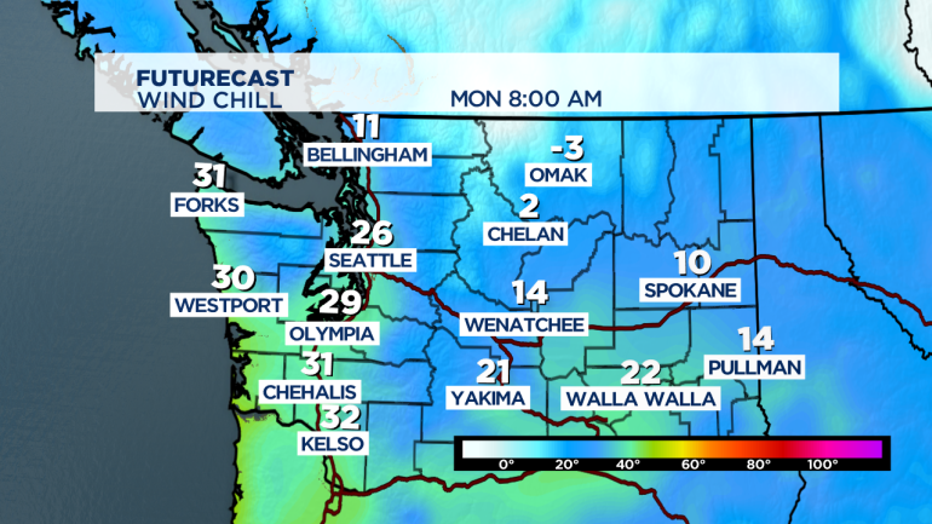 We'll finally warm up and be rainy by the end of the work week and into the weekend.