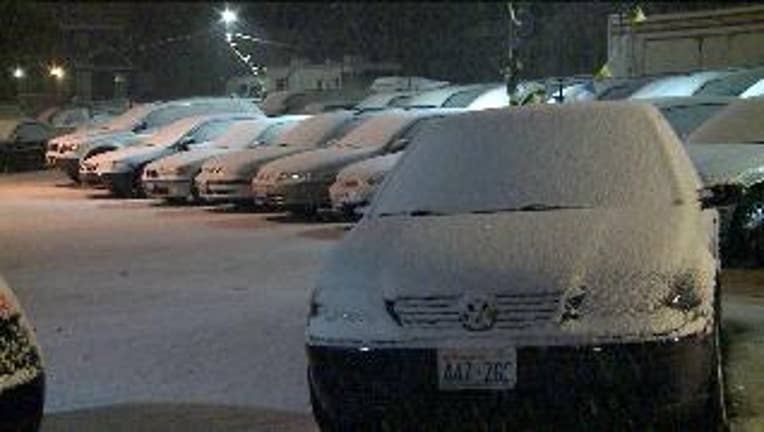 article
SEATTLE -- Bundle up. Winter arrived early for much of Puget Sound. A winter weather advisory is in effect until 9 a.m.

According to the National Weather Service, one to three inches is expected to hit the area. The snow started falling in Everett around 3:00 Friday morning. The storm system then moved south and hit the Seattle metropolitan area around 4:30 a.m.

Drivers need to be aware of the conditions, and plan accordingly. DOT crews have been out treating the roads all night ahead of the morning commute. Hills, overpasses and bridges are the primary concern.

Experts at 'Take Winter by Storm' say drivers should pack an ice scraper, warm clothes and snow shoes in case of emergency. It's also a good idea to have a plan in place for people to pick up your kids from school in case you get stuck.

King County Metro says passengers need to prepare for delays. Some buses may be pulled from service because they cannot navigate through the conditions. They may be replaced with smaller buses.