Snow causes school delays before changing to rain


SEATTLE -- Snow fell Friday morning all across Western Washington with accumulations of about an inch in Seattle, up to an inch in Tacoma, 1-2 inches in Everett and 2-5 inches in Bellingham, before it changed over to rain by early afternoon. Highs were expected to reach the mid 40s.

Dozens of schools across Puget Sound delayed or canceled school. The slick conditions made for a messy commute with some slide-offs reported across the region.

WSDOT said traffic volumes were much lower than normal because of the upcoming holiday.

The National Weather Service has issued a Winter Storm Warning for the Cascades with total accumulations of 9-20 inches by Friday night. The snow level will rise to 3,500 feet.

Winter arrives at 9:11 a.m. Saturday.  We'll have rain showers with highs in the mid-to-upper 40s.

Sunday morning looks rainy with showers and temps near 50 in the afternoon as the Seahawks play. Go Hawks!

Monday will be showery. Then Christmas Eve & Christmas look dry, partly-to-mostly sunny with highs in the mid 40s. Good for Santa's ride and for church services.

Viewer photos of the day . . .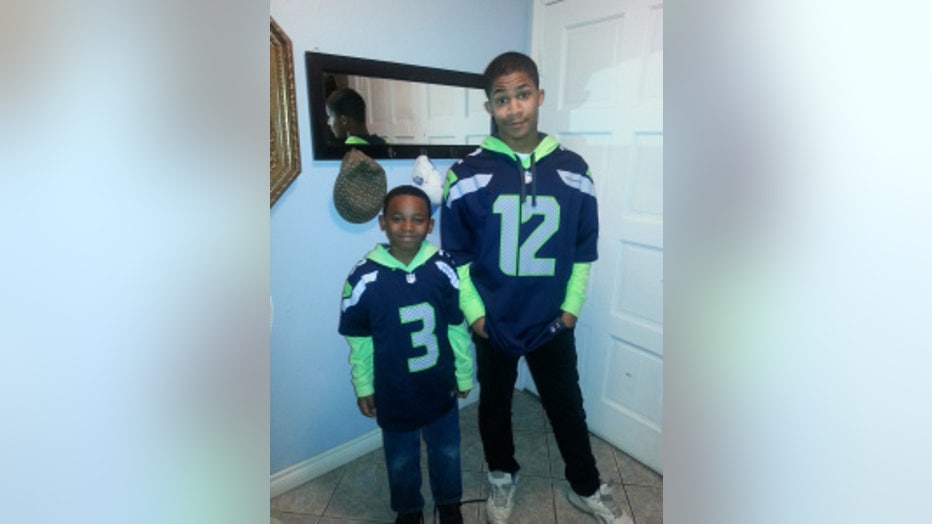 12th Men, Brysen & Quincy, from Marlo.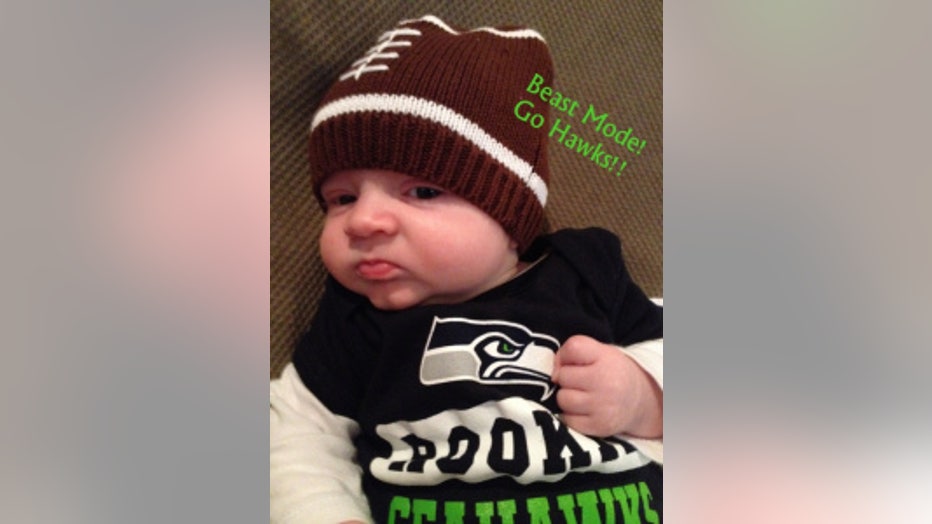 12th Baby! 2 1/2 month old Hudson. From Shannon in Lynden.