DNA helps identify 2 Snohomish County cold case victims decades later
SNOHOMISH COUNTY, Wash. - Snohomish County has identified two cold case victims decades after they were found dead through DNA technology, the sheriff's office announced during a press conference on Thursday. 
The two cases are separate and the Snohomish County Sheriff's Office are asking the public for more information on these cases. 
Snohomish County officials announced on Thursday the identity of human remains found in a Marysville landfill 45 years ago. 
The county worked with a DNA lab to identify the body as Blaine Has Tricks. 
Tricks, a 38-year-old man from North Dakota, disappeared in 1977 after living in Spokane for several years. 
According to the Sheriff's Office, Tricks hopped on a train with his brother to Spokane and "went transient" in Washington state. He was last known to be in the Spokane area in February 1977 and was never heard from again and was not reported missing. 
On Sept. 7, 1977 a bulldozer operator found human remains in a landfill in Marysville. 
The Snohomish County coroner identified the remains as John Doe and said the manner of death was a homicide. The man's body was buried later that month. 
In 2011, the body was exhumed for DNA testing to identify him and entered in a database. 
After several years, in 2021, Othram, Inc., received a femur bone for DNA extraction, testing and a DNA profile. After the profile was developed, Snohomish County obtained a match and the profile revealed that the decedent was predominantly Native American. 
"Through family history and archived newspaper articles, the Medical Examiner's Office learned that Blaine Has Tricks was in the Spokane area from 1974 until 1977," officials said. "The Bureau of Indian Affairs obtained DNA from three of Blaine's relatives.  DNA testing of two of Blaine's nephews confirmed the identification of Marysville Landfill John Doe as Blaine Has Tricks, who was born on May 21, 1939."
Investigators are still asking the public for information on Tricks' activities in 1977 and are asked to call the Snohomish County Sheriff's Office tip line at 425-388-3845. 
"We are thankful for all of the hard work everyone put into getting Blaine identified.  Others would have given up a long time ago but you didn't.  We appreciate your persistence.  The last members of Blaine's family are thankful that he was identified and his remains are being sent home to where he belongs," Blaine's nephew, Verle Red Tomahawk said in a statement. 
Jane Doe, homicide victim, missing since 1981: Alice Lou Williams
During the same Thursday news conference, officials also announced the identity of a 41-year-old Jane Doe case. 
The Snohomish County Sheriff's Office said Alice Lou Williams disappeared under suspicious circumstances from her Lake Loma recreational cabin in July 1981. 
In October 2009, US Forest Service surveyors found a partial human cranium in a steep forested ravine near Beckler Road near Skykomish. The remains were taken to the Snohomish County detectives and the medical examiner's office. 
Anthropologist Dr. Kathy Taylor performed a forensic anthropology exam and determined that the cranium belonged to a female over the age of 40 but because of the scant amount of skeletal remains recovered, it was not possible to "infer race or other physical characteristics." 
Decades later, there were attempts to build a DNA profile and in March 2022, Othram obtained a DNA extraction and was able to develop a profile that could be uploaded to genealogical databases.
"The Medical Examiner's Office uploaded the Othram DNA profile to GEDmatch and obtained multiple close matches. They built family trees and discovered that Alice Lou Williams was a genealogical fit and that she also appeared to be unaccounted for," officials said. "Alice's adult children were contacted about the possibility, and they volunteered a DNA sample for comparison. 
Williams was officially identified by the chief medical examiner on June 10 and her death has been classified as a homicide. 
Anyone who may have information on Williams' case is asked to call the Sheriff's Office tip line at 425-388-3845. 
Statements from the family:
Dona Roth, daughter of Alice: 
"I would like to thank Jane Jorgensen who is the Medical Investigator from Snohomish County for identifying my Mothers remains through DNA and to Jim Scharf the Snohomish County Cold Case Detective for their ongoing efforts to put an end to this case. It has been 41 years since she disappeared from my parents' Lake Loma cabin. The only person who could supply any information to the investigators was my Father, who was the last person to see her. Our family became broken over her disappearance and that wound has never healed. In closing I would just like to thank my Mom for her love and devotion. Also for teaching hard work and dedication and for leading the way for my own family. She will always be remembered in our hearts." 
Ted and Cathy Williams, son and daughter-in-law of Alice. 
"Cathy and I and the rest of our family want to thank all of the people working for Snohomish County who took the time to find a conclusion to the disappearance of my mother Alice Williams. It was over 40 years of little information and lack of hope that we waited through for the information.
I am also happy that my sister Dona Roth and her family have been given the information of the discovery of remains. Dona and her family and friends gave all their effort to find out information about our mother's disappearance. I can't thank her enough for all the effort she put out from the moment our mother disappeared. Maybe someday we will all find out what happened to Mom.
I wish that the Snohomish County offices involved get all the help they need to bring news to all of the families of missing family members. They can't be thanked enough and deserve all of our appreciation for their efforts."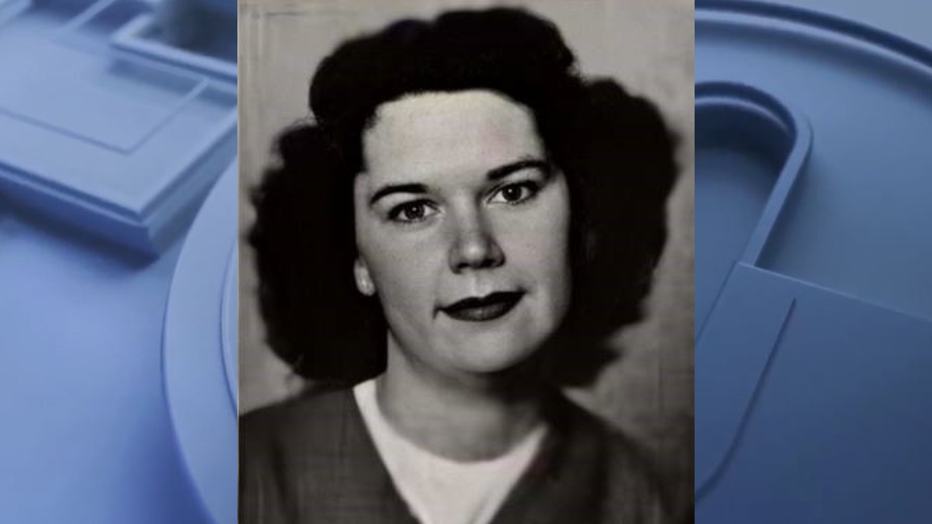 Alice Lou Williams (Snohomish County Sheriff's Office)