SNOCAT Task Force takes down prolific motorcycle thief who tried lying his way out of capture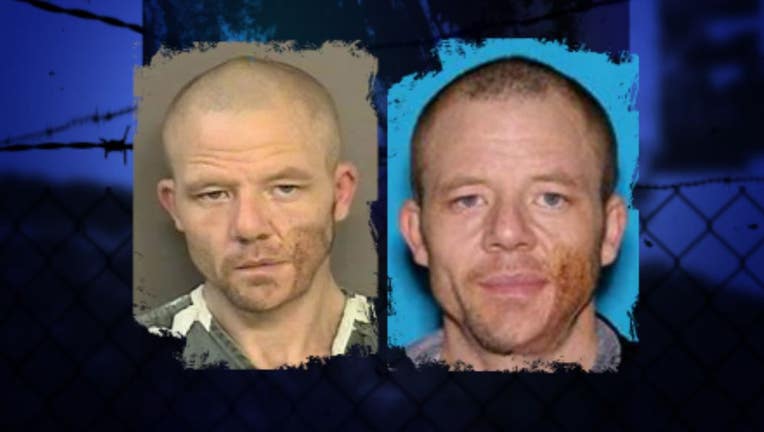 FUGITIVE CAPTURED December 23, 2014 Prolific motorcycle thief, Albert Pitt, was captured by the Snohomish County Auto Theft Task Force on Tuesday. The SNOCAT Task Force says Pitt tried to run and lie about who he was. FUGITIVE WANTED IN SNOHOMISH COUNTY December 19, 2014 -- When Christopher Holbrooks' sister woke him up in a panic because somebody was trying to steal his motorcycle, he rushed out the back door of his Everett home. "And all I see is the tarp that covers my bike, so I come back inside kind of frustrated at what just happened," Holbrook says. Fortunately a neighbor had called 911 and cops found convicted felon, Albert Pitt, at the back of Holbrook's alley. "I was like this is a shocker, you actually get your bike back, you get him caught, you know. You actually get the guy." Even better, his motorcycle was parked right next to Pitt's truck in one piece, but now broken. "What I am thinking is that he kicked or smashed it hard enough to break it forward. You can see where it's cracked."
Pitt was interviewed and arrested, then released pending charges. SNOCAT Det. Terry Haldeman says bikes are disappearing again at an alarming rate. "We're seeing a pattern so we need to find him on the current charges that we have and talk to him about some of these other motorcycles that are being stolen." Det. Haldeman says Pitt admitted to them he sells the bikes for drug money. Holbrook keeps his motorycle chained to a post now in case Pitt or some other thief tries to steal it again. "Thieves, they don't understand, you don't know how much overtime I put in to get this bike, how much money I have put in extra to get it running. They don't understand the time, they don't understand the feelings you have towards your valuables. They just want to make their buck when they don't understand how hard people work to get what they make." Albert Pitt is 37 years old and has a distinctive scar covering the majority of his left cheek. If you can tell the SNOCAT Task Force where to find him, call an anonymous tip into: CRIME STOPPERS: 1-800-222-TIPS You must call the Crime Stoppers hotline with your tip to be eligible to receive a cash reward for information leading to a fugitive's arrest. Click here for information on how to text a tip to Crime Stoppers.