'Smooth-talking' suspect accused in theft of West Seattle tanning salon employee's car pleads not guilty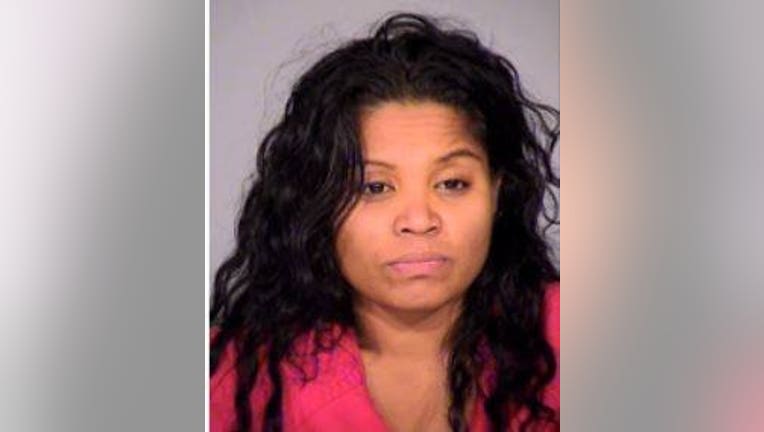 Fairlyne Stephanus pleaded not guilty in King County Court for Theft of a Motor Vehicle and Theft in the 2nd Degree.  Her next court hearing is Nov. 14th.

 CAPTURED -- The suspect accused of stealing Meredith Thompson's car from a West Seattle tanning salon is in custody. King County deputies arrested Fairlyne 'Meshe' Stephanus over the weekend. She is in the King County jail charged with Theft of a Motor Vehicle in Thompson's case as well as Theft in the 2nd Degree for stealing another woman's wallet out of her purse at a Safeway store in Des Moines.

Stephanus is being held on $10,000 bail. She has had 10 warrants for her arrest in King County since 2012 as well as 15 cases across multiple jurisdictions. Her criminal history includes Identity Theft, Theft 2-Access Device and three convictions for Theft-3.  She is set to be arraigned on October 31 at the King County courthouse.

UPDATE -- Seattle Police have located Meredith Thompson's stolen grey Honda. The thief had switched her Washington license plate for a plate from Colorado. The vehicle is being processed for fingerprints and then will be returned to her. The suspect has not been arrested.
SEATTLE  --  One look at the surveillance video from the Desert Sun Tanning Salon in West Seattle, and it appears as though the two women are really hitting it off. 
Problem is; the employee, on the left, Meredith Thompson, doesn't realize she's the hit and the woman on the right is about to take off with her purse and her car!
 "A woman came into my salon about 7:30 p.m. and it was getting dark, she was by herself, she said she was waiting for a ride," says Meredith.
Meredith let the woman stay to wait for her ride.  She says the woman chatted her up about all kinds of topics.  At one point, Meredith walks away from the front desk to clean a bed and that's when investigators say the smooth-talker becomes a smooth criminal. 
"All my years of working, few people come to mind of being a really smooth crook. This is one of them," says retired Seattle police detective Myrle Carner of Crime Stoppers of Puget Sound. 
"You can see her look to see how far back I am and then she just runs, grabs the purse, puts it on the counter and comes over here. Then she hides it next to the water machine," says Meredith. 
When Meredith returns, the woman continues chatting with Meredith's purse sitting just at her feet.
Unaware, Meredith keeps working and when she returns, the woman is gone.  The same surveillance camera also captured Meredith's car from the parking lot. The headlights turn on and the car drives away. 
"Once she leaves the tanning salon, now she steals the victim's car. We really want to put her in custody, in jail, where she belongs," says Carner. 
While Seattle police are investigating, Meredith says she's learned a tough lesson. 
"I have to have my guard up now, because the second I let it down, something like this happens," she says.
Meredith's car is a 2003 gray Honda Accord coupe with license number BBF4427.
If you have any information, call Crime Stoppers at 1-800-222-TIPS.  There is a cash reward of up to $1,000 for information leading to her arrest and the return of the stolen car.