Smoke from Canadian wildfires blowing into Washington
SEATTLE -- Mother Nature is launching an aerial assault on Washington this week. Winds are pushing smoke from British Columbia wildfires into northern Washington and some models suggest smoke could make its way all the way down to King County.

Satellites show large plumes have already crossed the northern border and will likely impact communities in Okanogan and Whatcom counties between now and Wednesday, according to the Washington State Department of Ecology.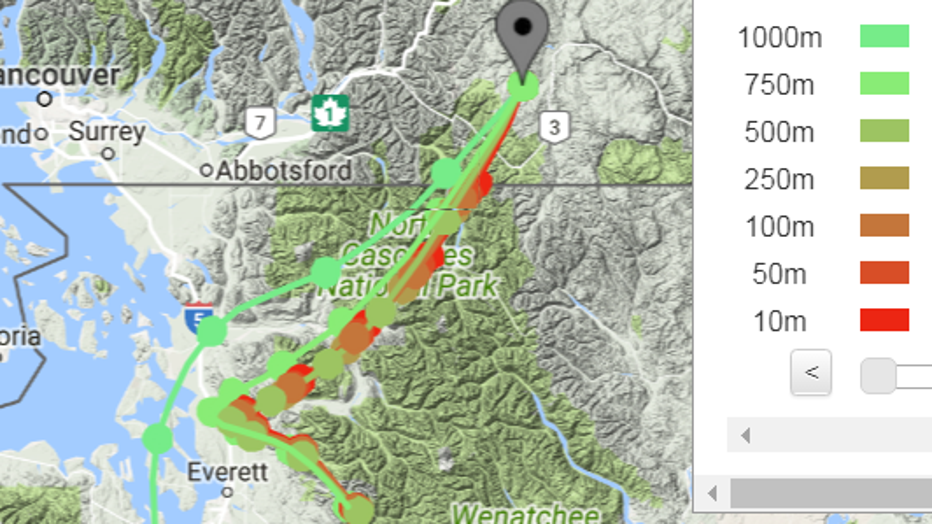 Residents should expect air quality to vary between Good and Unhealthy for Sensitive Groups. Some models suggest this smoke could push all the way down to King County by late Tuesday.

The department said they will be watching the winds closely.




Forecast models show smoke draining further into central Washington by mid-week, so communities along the Okanogan River Valley should brace for Moderate or poorer air.

Please take a look at the "Smoke and Health" guide, which provides several resources to protect yourself from the harmful effects of smoke.

On the bright side, the Department of Ecology said smoke plumes will offer a little relief from the expected oppressive heat by providing a thin sun shield that lowers temperatures a degree or two. It will also cause pretty sunsets.