Smoke from California and Oregon wildfires will stick around through Thursday


SEATTLE -- Are you seeing smoke in your neighborhood? Red and hazy sunsets, like the one we saw Monday night, are a big indicator of smoke in the air.

Q13 Meteorologist Katie Boer says a building ridge of high pressure will be funneling smoke from California and Oregon into Western Washington through Thursday. Wildfires in Eastern Washington will also contribute to poor air quality in some areas.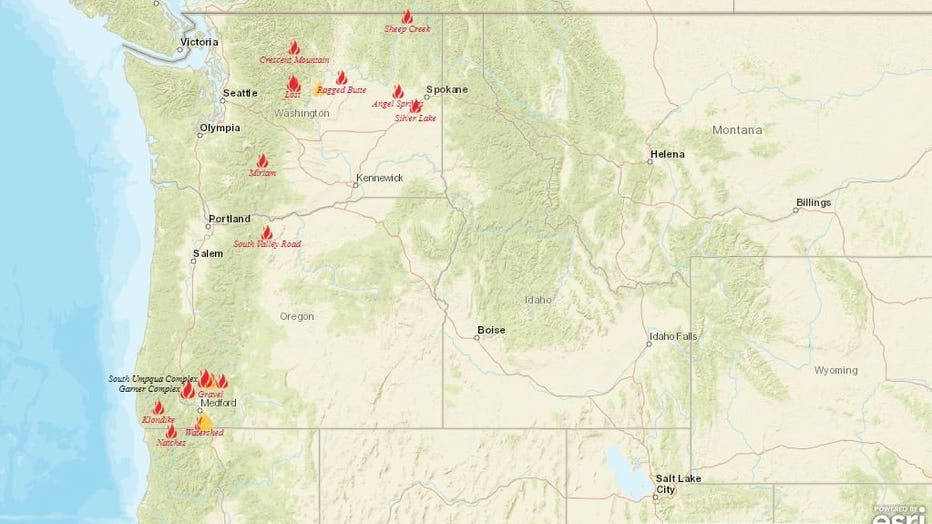 Known wildfires burning on August 7, 2018.


Between Tuesday and Thursday, the Puget Sound lowlands will likely see some combination of smoke from the fires mentioned above, according to the Washington Department of Ecology.

Smoke is likely to accumulate until late Thursday when a strong marine push is expected to flush things out.

In Puget Sound, air conditions will range from good to unhealthy for sensitive groups. Some periods of unhealthy air are likely closer to the fires.

Whatcom and Skagit counties
Whatcom and Skagit counties are closer to the fires causing the air to become moderate and unhealthy for sensitive groups on occasion. Higher terrain might also see some California/ Oregon smoke mixing down.

Eastern Washington
Eastern Washington is facing a slew of unhealthy conditions this week with oppressive heat and unhealthy air. Smoke clearing winds come at a cost likely worsening fire danger and spreading fires.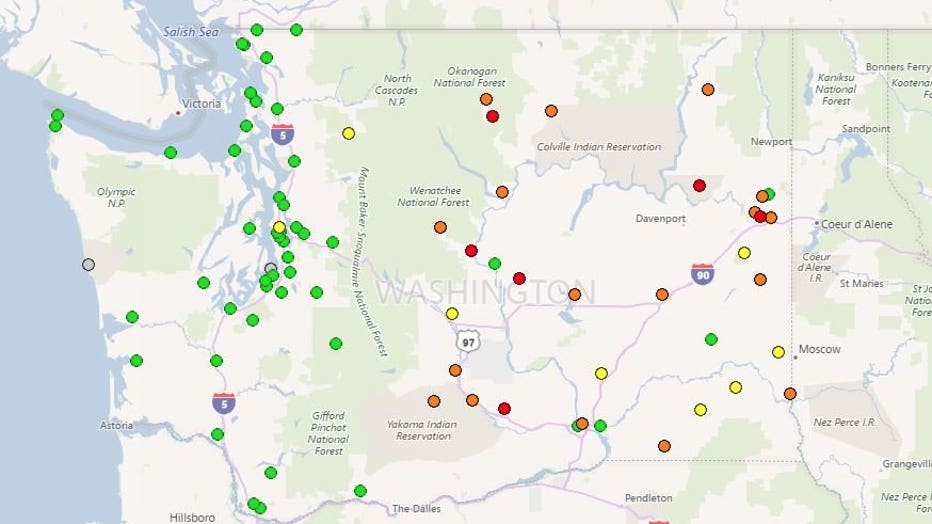 Air quality map of Washington on August 7, 2018.


Very Unhealthy air is indicated in dark red. Unhealthy is orange and moderate air is yellow.