Small tornado damages dairy farm southeast of Salem, Oregon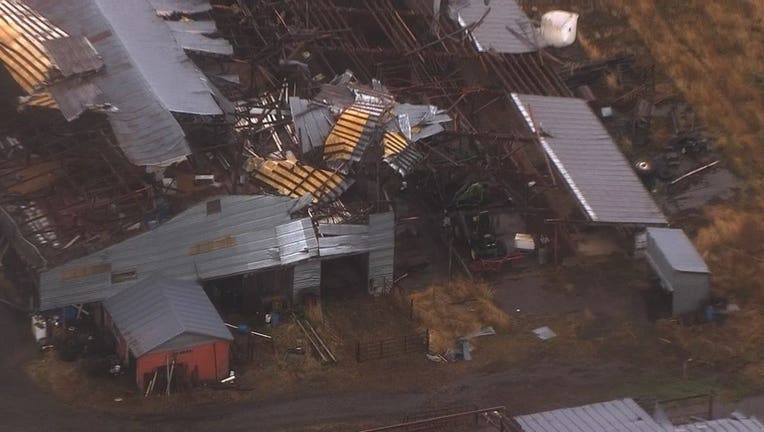 article


LEBANON, Ore. (AP) — Authorities say a small tornado damaged buildings at a dairy farm southeast of Salem in the area of Lacomb.

Lebanon Fire District officials say firefighters were called to Spencer's Dairy Farm Tuesday afternoon.

Officials say crews found five buildings at the dairy were extensively damaged by wind.

Fire officials say two of the buildings were total losses and that a path of debris and damage was seen for nearly a mile.

Fire officials say none of the eight homes in the area were damaged.

Authorities say multiple power lines and tree branches were down in the immediate area but no injuries were reported.




The National Weather Service in Portland said on Twitter that a survey team assessed the scene and confirmed that a tornado rated EF0 with winds of 65-75 mph happened at 1:07 p.m.