Small 2.5 earthquake recorded in downtown Seattle
SEATTLE (AP) — The Pacific Northwest Seismic Network says a small 2.5 magnitude earthquake was recorded Thursday afternoon in Seattle.

Seismologist Paul Bodin says the epicenter was downtown Seattle. The quake hit at about 12:11 p.m. and was about 12 ½ miles deep.

No one had immediately logged onto the U.S. Geological Survey website to report having felt the quake.

Bodin says quakes are common in Seattle and there's no reason for concern.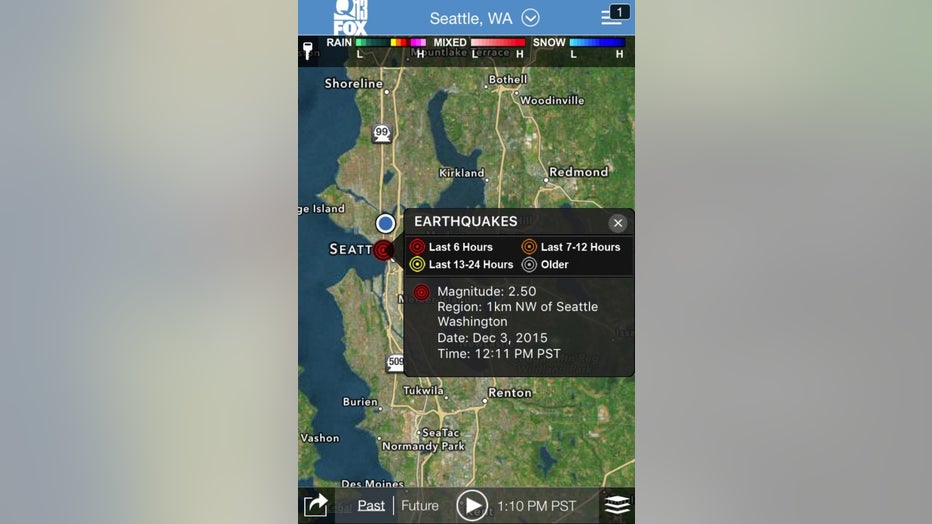 Use the free Q13 FOX Weather app to track earthquakes.