Sloppy, windy day Thursday, with heavy snow expected on mountain passes


SEATTLE -- The National Weather Service has issued a Winter Storm Warning for the mountains Thursday and a wind advisory along the coast. For most of us, it will rainy and breezy, with occasional strong gusts.

"Thursday will be wet for all, with lots of snow in the mountains and it will be gusty, too," Q13 News Chief Meteorologist Walter Kelley said.  "Thursday morning will have heavy rain with standing water on the roads."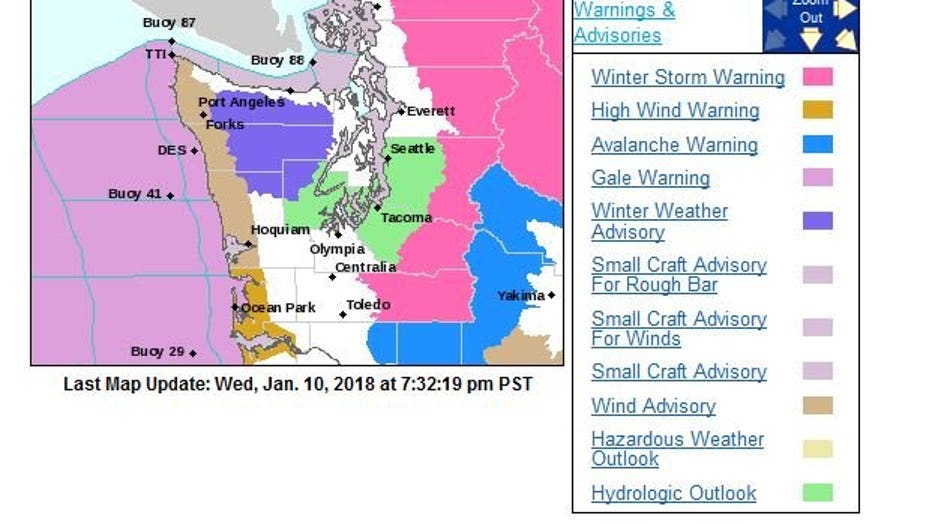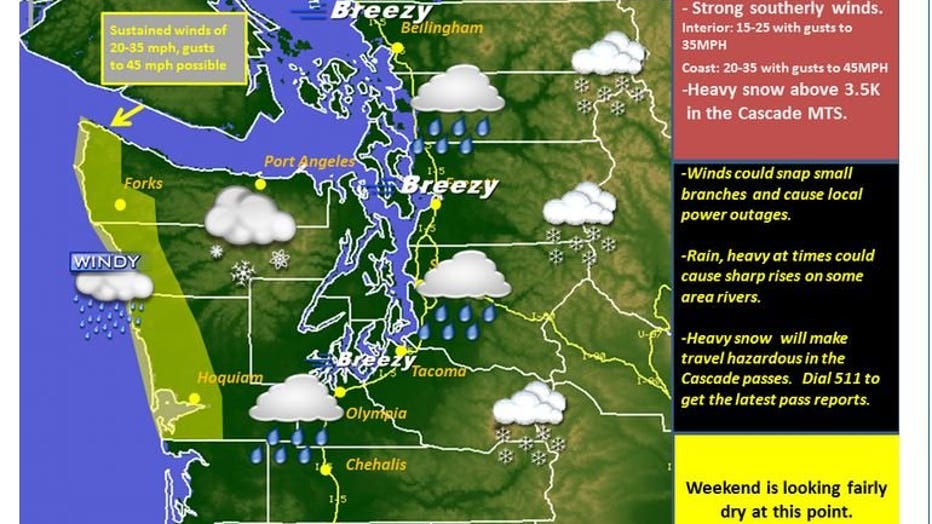 "Rivers will run high and fast, but due to low snow levels, I'm not expecting major flooding since lots of the precipitation will stay up in the mountains as snow," Kelley said.

Rivers that will flood will be the Skokomish in Mason County and the White River near Mount Rainier, Kelley said.

Snoqualmie Falls should be raging and will be an excellent video opportunity before darkness sets in Thursday afternoon.

Get the free Q13 News Weather app for severe weather alerts wherever you go

Thursday evening's commute will be very wet outside of Seattle. Seattle benefits from the rain shadow, so less rain in the city than elsewhere.

The ski areas pick up at least a foot of new snow and some high places will see two feet of snow. This will cause delays or closures on the passes through early Friday.

The good news? Friday starts a three-day dry period -- enjoy!