Slight improvement in the weather department


SEATTLE -- Yesterday's high at Sea-Tac was 52 degrees. That's 14 degrees below normal, and set a record for the coolest max temp of the day ever. Bummer.

Sea-Tac also got a half-inch of rain. That pesky circulating low is still parked over Western Washington, so we'll have showers today again and temps below normal. And, like yesterday, it will be drier to the north. But it should be a little less wet and a little warmer -- topping out near 60.

Tomorrow will be drier and a bit warmer still. Saturday and Sunday look better still -- partly sunny with just a few showers, highs in the mid 60s. Memorial Day is a toss up.  One computer model brings in rain; another one has rain late in the day and just to the south. We'll have to wait and see if we need tarp over the barbecue.

The middle of next week looks wet and cooler than normal.

Viewer photos of the day . . .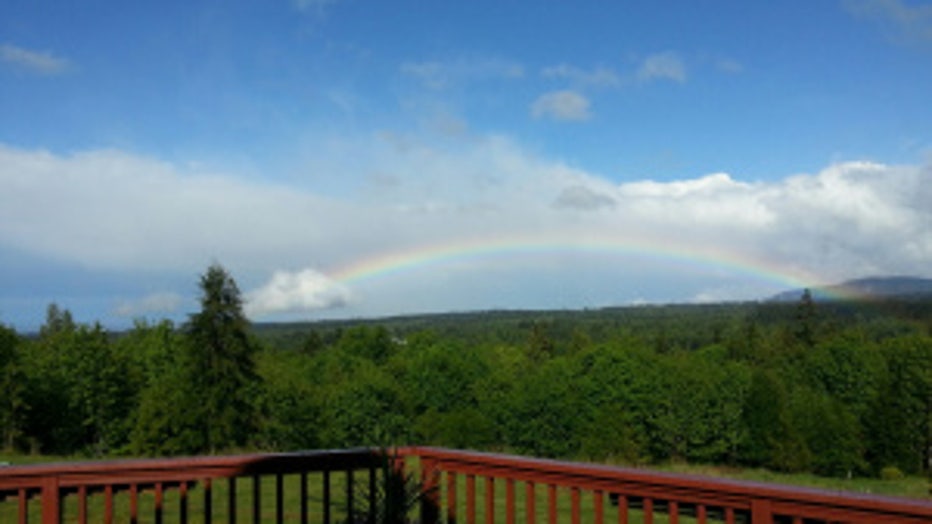 Pretty rainbow. From Terry in Port Angeles.