VIDEO: Slain Idaho student Kaylee Goncalves seen talking to cops 3 months before murders
MOSCOW, Idaho - Idaho police can be seen on newly released video talking to Kaylee Goncalves after neighbors complained about noise at her home – three months before she and three other University of Idaho students were murdered there.
The 21-year-old can be seen in the body-camera footage opening a sliding glass door on the second floor of the King Road house – the same door suspect Bryan Kohberger allegedly used to flee from the crime scene Nov. 13.
"Hi, guys," the bubbly senior says before confirming she lives at the three-story property.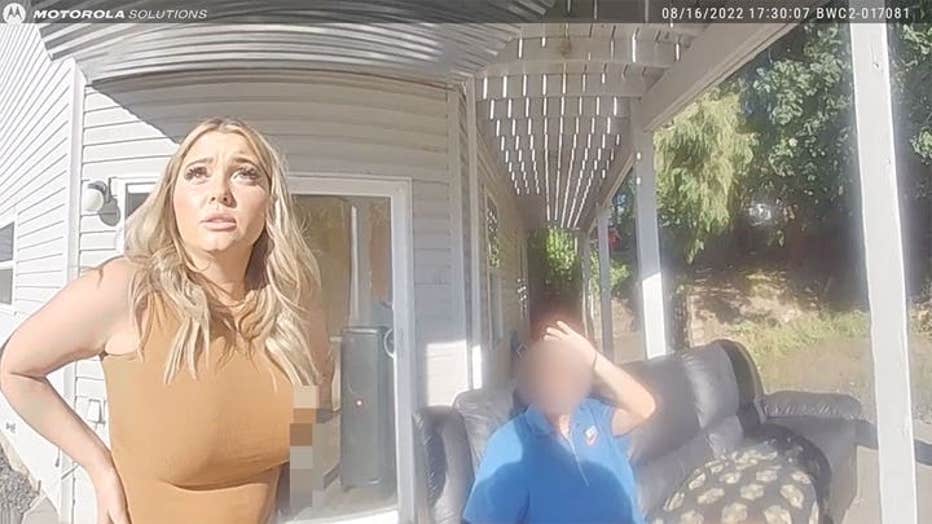 Kaylee Goncalves speaks with local law enforcement on Aug. 16 after a noise complaint. (Moscow Police Department)
"You know why I'm here?" the officer asks.
"I assume noise," she replies, politely. 
The officer appears to motion toward what he then calls a "big speaker" in the backyard.
"Once I have neighbors calling in, you're disturbing the peace," the cop says. "Nothing against having parties, having people who are overage to drink, but again, once we start disturbing the neighbors then we've got an issue."
RELATED: Idaho murders: 5 key pieces of evidence against Bryan Kohberger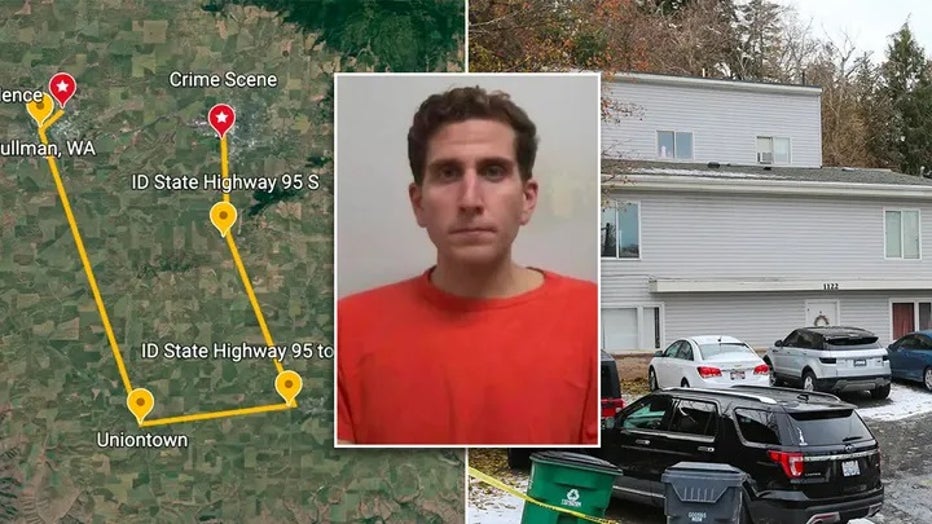 Map on left showing Idaho murder suspect Bryan Kohberger's movement on the morning of Nov. 13 after four University of Idaho students were stabbed in their home. Right is the crime scene at 1122 King Road. Inset is Kohberger's booking photo. (Latah C
He tells her that a ticket costs over $300 for a first violation but says he'll give her a "verbal warning" this time. 
"It's a pretty expensive ticket, I don't want to give that to you. That being said, this is your place, so I'm going to hold you responsible. Because it is your place, you're also responsible for everybody here," the cop says.
The officer warns her that if he has to come back, a ticket is coming her way, and then he takes down her contact information. 
RELATED: Idaho Murders: Bryan Kohberger makes tasteless joke in Pennsylvania prison, report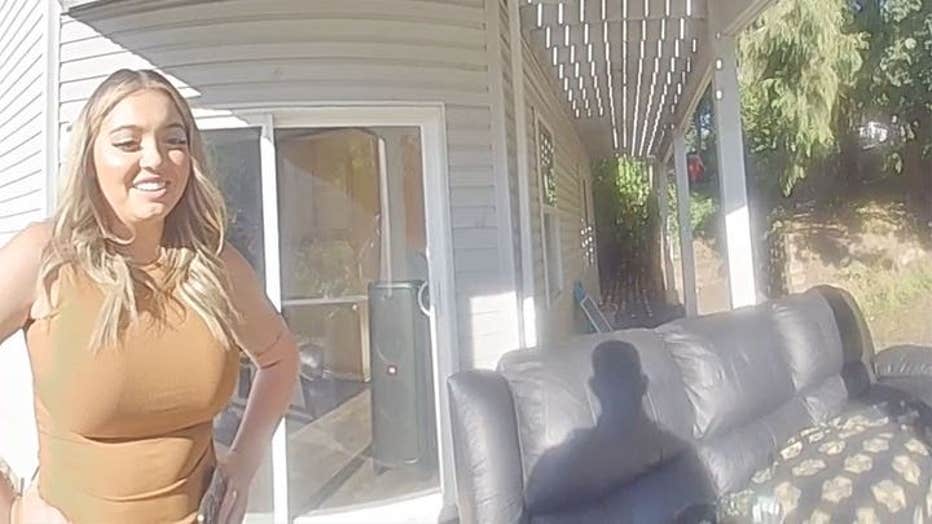 Kaylee Goncalves speaks with local law enforcement on Aug. 16 after a noise complaint. (Moscow Police Department)
"I'd much rather you spend that $300 on beer or something fun rather than a noise ticket," he added.
"Thank you, I appreciate it," she responds, with a broad smile.
He then thanks her and wishes her a "great rest of your day."
"Thank you, you too," Goncalves replies. 
Goncalves, 21, Madison Mogen, 21, Xana Kernodle, 20 and her boyfriend, Ethan Chapin, 20, were stabbed to death Nov. 13 around 4 a.m. at the off-campus rental home. 
RELATED: Idaho murders: 'True evil' was watching slain students, victim's sister says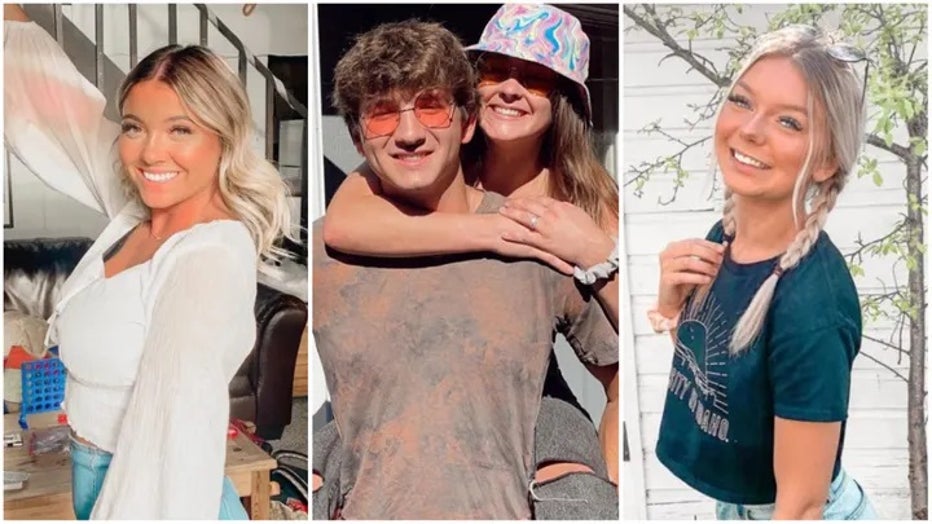 The victims of Nov. 13 University of Idaho massacre. (Instagram @xanakernodle / @maddiemogen / @kayleegoncalves)
Kohberger, a Ph.D. student in criminology, is charged with four counts of first-degree murder and felony burglary for the quadruple homicide. He briefly appeared in court Thursday morning.
After the Aug. 16 noise complaint, police returned to the home a few weeks later on the night of Sept. 1 and the morning of Sept. 2 after neighbors called 911 to report a loud party. 
Officers knocked on the door at 8:45 p.m. Sept. 1, and two unidentified men said none of the residents appeared to be home.
RELATED: Idaho murders suspect Bryan Kohberger trades intensity for fear in 2nd court appearance: body language expert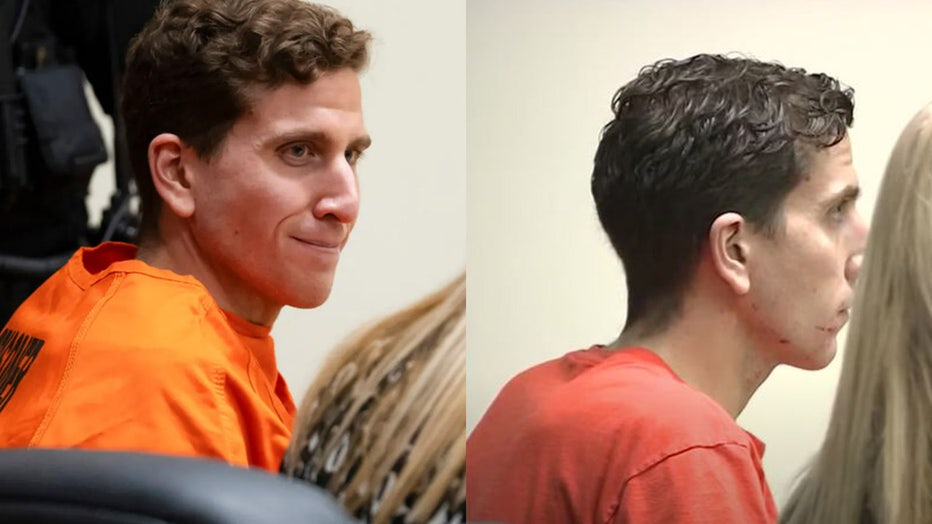 Police can be seen on the body-camera footage briefly speaking on the phone to Mogen, who apologizes for the inconvenience.
Less than four hours later, cops were back over the same issue and chatted in-person with Kernodle.
Neighbors previously told Fox News that the home was known as a party house, and people were constantly coming and going.
RELATED: Bryan Kohberger case: Footprint found inside Idaho crime scene could help cops build case