Skyrocketing demand has Northwest nonprofits feeling squeezed
SEATTLE -- Many of the organizations providing essential services in our communities are also facing unprecedented challenges. It's leading to fear that the people who rely on those services may be left out.

The Seattle metropolitan area is growing by roughly 1,100 people per week. That's rapidly increasing demand on nonprofits providing critical services.

Boyer Children's Clinic is the largest early intervention provider in Seattle, delivering therapy and education services to babies and toddlers with developmental delays or disabilities for the last 75 years.




Now, Boyer is seeing unprecedented demand.  The number of cases increasing by 32 percent from just last year.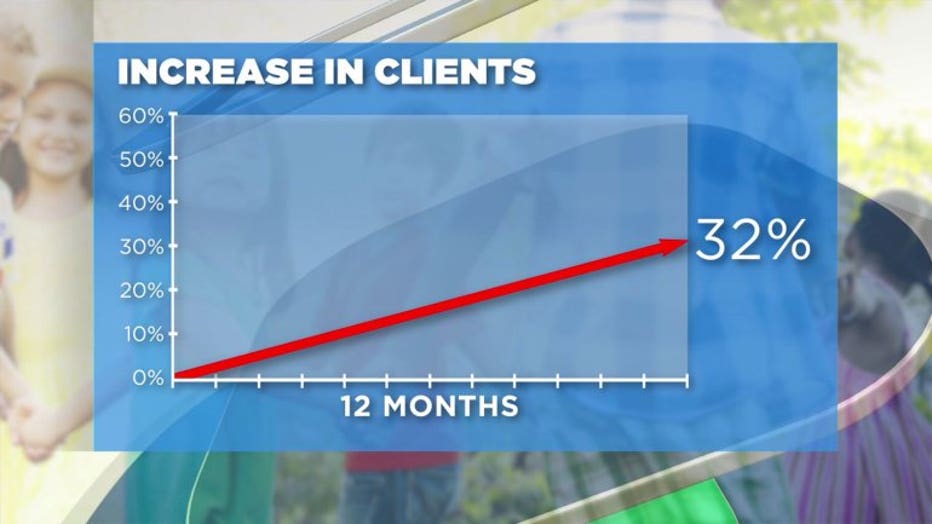 Over the next five years in King County, the need for early intervention services is expected to jump by another 42%.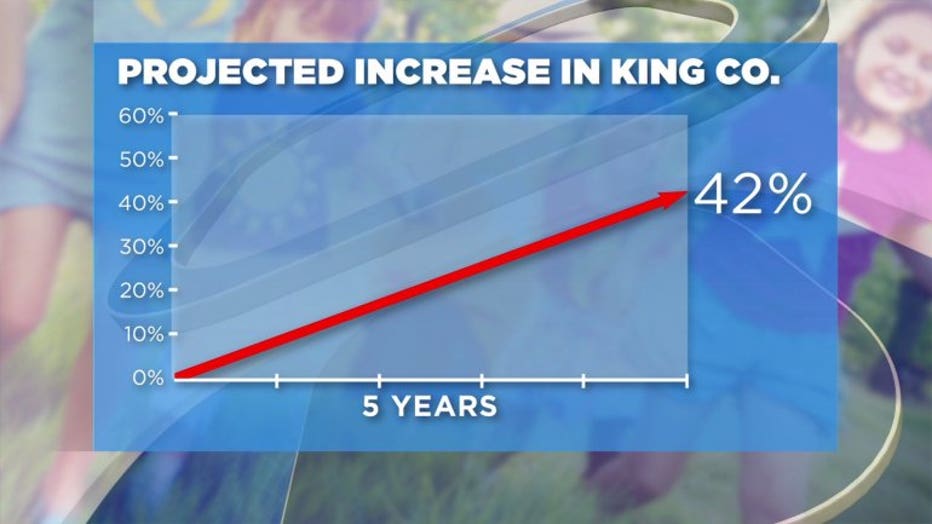 "We would never turn a family away due to financial circumstances, but it does create a strain," says Boyer Executive Director Michael Stewart.  "We want to ensure that each child receives all of the services."

Malea Williams is a mother of three. Her 2-year-old son has Autism Spectrum Disorder and receives therapy at Boyer.

"It has been a huge relief, both personally and emotionally, for me to know that they have been a map when I have felt lost," Williams says.

As Boyer's program director and a working physical therapist at the center, Gay Burton sees another growing problem. There's an ongoing challenge to recruit and retain staffers on a nonprofit salary, in a region where the cost of living just keeps rising.

Burton says, "The competition for talented pediatric therapists is stiff and we find some of our younger therapists having to move out of the Seattle area because it's too expensive to live here."

It's not just Boyer.

Friends of Youth serves 6,500 young people in 18 cities in the Puget Sound region.

Some are homeless. Others are in foster care or battling substance abuse.

But the biggest battle for the nonprofit is seeing 45% of its workforce turn over from year-to-year.

"I think our community suffers," says Friends of Youth Executive Director Terry Pottmeyer.  "I think our community suffers because we aren't able to keep the people called to the work, in the work."

To keep up with the rising demand, local nonprofits say they have turned to additional fundraising efforts, calling on the community to fill the void.

They admit that takes time and resources away from the doing the important work they are called to do.